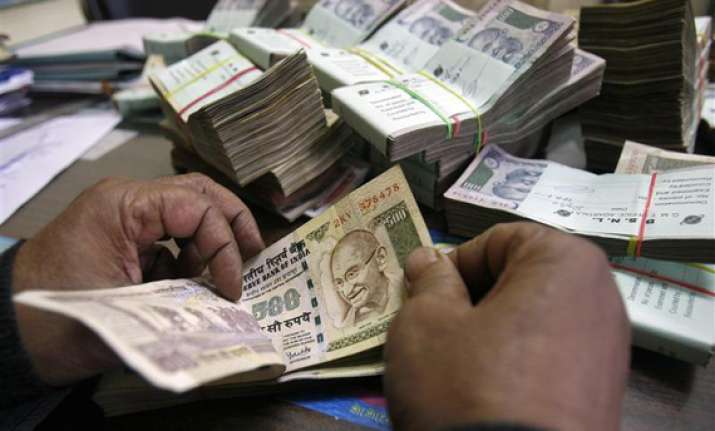 Mumbai, Mar 2: Falling for the second day in a row, the rupee today lost 29 paise to close at three-week low of 49.50/51 against the US currency on sustained dollar demand from importers, mainly oil refiners.

Forex dealers said signs of capital inflows and firm stock markets capped the rupee's fall.

At the Interbank Foreign Exchange (Forex) market, the domestic unit commenced better at 49.15/16 a dollar from last close of 49.21/22 and immediately logged a high of 49.15.

Later, it fell back to a low of 49.56 before concluding at 49.50/51, displaying a fall of 0.59 per cent or 29 paise. Yesterday, it had fallen by 20 paise or 0.41 per cent.

Continued dollar demand from oil refiners weighed on the rupee sentiment, dealers said. New York crude oil was trading above USD 108 a barrel today.

Meanwhile, the BSE benchmark Sensex today finished up by nearly 53 points or 0.30 per cent.

The dollar index was quoting up by over 0.4 per cent against a basket of currencies in European market today.

Pramit Brahmbhatt, CEO, Alpari Financial Services (India) said, "Rupee continued to trade weak as oil importers and defence payments increased the dollar demand."

The rupee premium for the forward dollar continued to rule weak on sustained receivings by exporters.

The benchmark six-month forward dollar premium payable in August finished down at 172-174 paise from last close of 177-179 paise and far-forward contracts maturing in February also concluded lower at 296-298 paise from 302-1/2-304-1/2 paise.

The RBI has fixed the reference rate for the US dollar at 49.3525 and for euro at 65.6263.

The rupee remained sluggish against the pound sterling to end at Rs 78.80/82 from previous close of Rs 78.47/49 while turned negative slightly against the euro to Rs 65.59/61 from Rs 65.55/57.

It, however, held stable against Japanese yen at its overnight closing level of Rs 60.74/76 per 100 yen.