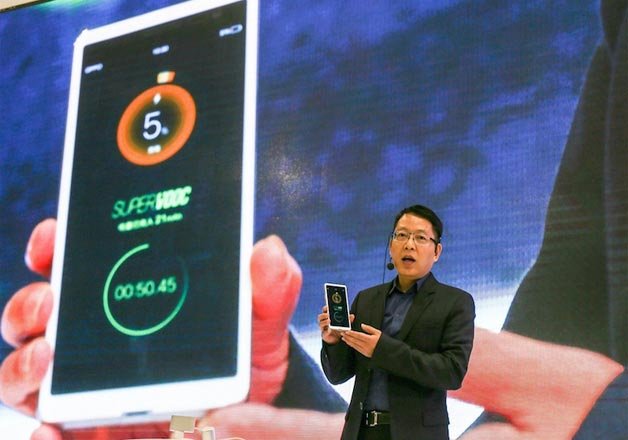 New Delhi: Oppo at the ongoing MWC 2016 has announced a couple of new technologies. One of them is the fast charging technology and Oppo claims that it can fully charge the battery in 15 minutes. Another technology is the Smart Sensor Image Stabilizer for cameras. Oppo has said that both these technologies will be soon coming in its smartphones. 
Oppo had launched its VOCC flash charging technology in 2013, and till date there are more than 17 million smartphones featuring this battery charging technology. At this MWC the company has announced a better version of the technology, called 'Super VOCC'.
The battery charging technology can fully charge a smartphone with a 2,500mAh battery to 100 percent in just 15 minutes. Also it can charge a battery up to 45 percent in just five minutes, which is enough to offer two hours of talktime.
Along with the Super VOCC charging system, Oppo has also announced the Smart Sensor Image Stabilizer technology. The company says that it is better than the standard Optical Image stabilization. This new system uses a trio of sensors placed in a comb-shaped formation to detect and compensate for any motion. Oppo says that the detection and calculations are done in just 15 milliseconds and consumes up to less power at 10 milliwatts.