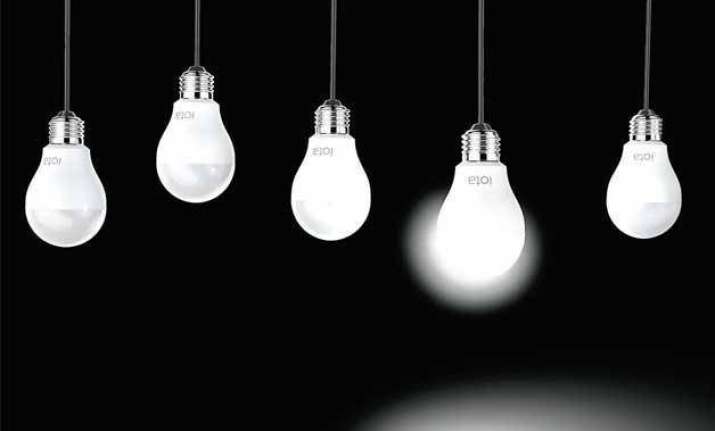 New Delhi: Energy Efficiency Services Limited (EESL) has distributed over seven crore LED bulbs to the citizens of the country under the Domestic Efficient Lighting Programme (DELP). The milestone was achieved on the Budget Day.
The scheme, implemented by Energy Efficiency Services Limited (EESL), under the Ministry of Power, has been adopted by over 2.3 crore people across 11 states in the country.  
 
EESL has taken only 19 days to distribute the last crore since the six crore milestone was achieved in early February.
 
With the distribution of seven crore LED bulbs, the Government has helped India avoid peak demand of over 2,085 MW and an estimated energy savings of more than 2.4 crore kWh per day. India has committed to a significant reduction in carbon emissions and this scheme plays a pivotal role in achieving it.
 
The Government stands committed to achieving the target of changing 77 crore incandescent bulbs in the residential sector to energy efficient LED by March 2019. The target will lead to an expected reduction in installed load of 20,000 MW with an annual estimated savings of over 100 million kWh.
 
Currently, the Domestic Efficient Lighting Programme (DELP) scheme is fully operational in Rajasthan, Maharashtra, Karnataka, Kerala, Uttar Pradesh, Himachal Pradesh, Delhi, Andhra Pradesh, Puducherry, Jharkhand and Uttrakhand. More states and UTs including Dadra and Nagar Haveli, Gujarat, Odisha, Madhya Pradesh, Haryana and Bihar will be launching the national programme shortly.