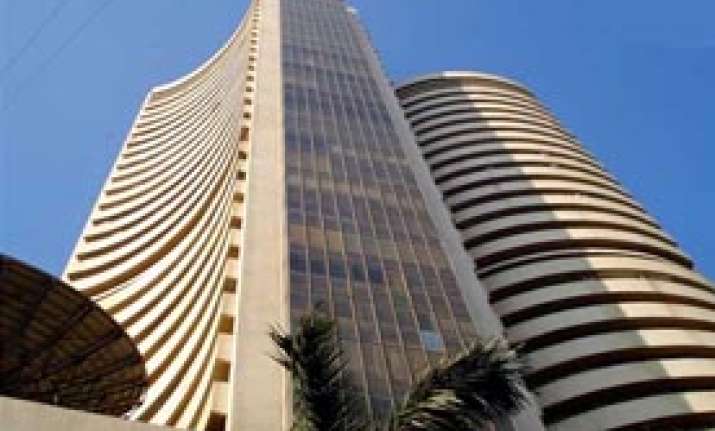 New Delhi, June 13: Shares of MMTC tanked nearly 10 per cent on the BSE in early trade on Thursday as the Government's 9.33 per cent stake sale in the firm commenced on the bourses.
The floor price or the minimum offer price for MMTC's share sale has been set at Rs 60 apiece.
Soon after the commencement of the stake sale, the scrip hit a low of Rs 190.35, down 9.98 per cent or Rs 21.10 apiece over the previous close on the BSE within minutes of commencing of trade.
On the National Stock Exchange, MMTC shares fell 10 per cent to Rs 189.05 a piece. The stock hit the lower circuit limit on both the exchanges.
At the floor price of Rs 60 apiece, a 9.33 per cent stake sale in MMTC could garner over Rs 560 crore to the exchequer.
The Empowered Group of Ministers (EGoM) on disinvestment, headed by Finance Minister P. Chidambaram, had yesterday cleared the stake sale through the offer-for-sale (OFS) route.
MMTC disinvestment would be the first stake sale of the Government in the current fiscal. The Government aims to raise Rs 40,000 crore from PSUs stake sale in 2013-14.
There is a huge difference between the floor price and the market price of MMTC as the scrip is illiquid, an official in the Department of Disinvestment said.
The Government currently holds 99.33 per cent stake in the state-run trading giant and the stake sale would help the company to meet the SEBI minimum public shareholding norm.
The stake sale, which was originally slated to take place in March, was deferred on valuation concerns.
During 2012-13 fiscal, MMTC reported a loss of Rs 70.62 crore due to 57 per cent decline in total revenues. The company had reported a profit of Rs 70.72 crore in 2011-12.
The Department of Disinvestment had shortlisted three investment bankers — Avendus, IDBI Capital Market Services and IDFC — to manage the stake sale of MMTC.