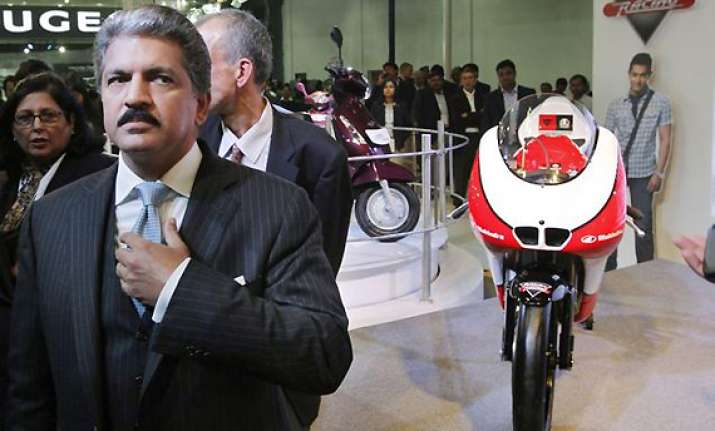 New Delhi, Jan 6: Mahindra & Mahindra on Friday said it will leverage its marketing network for four-wheelers and farm equipment to export motorcycles from India in the near future.

The company's two-wheeler arm expects to re-launch its Stallio motorcycle in the next few months after sorting out the initial problems.

"We have prepared a blue-print for exports of motorcycles from India. We will start it as soon as we launch the Stallio in the domestic market. We will be leveraging on the global network of Mahindra's four—wheeler and farm equipment sectors,"Mahindra Two—Wheelers president Anoop Mathur said.

Asked what markets the company is looking at, he said it will target Latin America, Africa and Central Asia.

"We will target those markets where the Indian OEMs are currently exporting," he added.

On whether the company's blue-print for exports included setting up of assembly plants overseas, he said: "It will depend on the market. If directly selling CBUs does not make sense, then we are open to setting up of plants."

The company on Friday displayed the new Stallio motorcycle at the 11th Auto Expo here, almost a year after an earlier variant of the model was discontinued due to faulty auto parts.

Commenting on this, Mahindra & Mahindra Vice Chairman and MD Anand Mahindra said: "We have got feedback from customers about the Stallio. We will incorporate all the feedback and lessons in the new Stallio."

Launched in 2010, the 110—cc Stallio had run into a speed bump after customers complained about inherent problems in the bike. Subsequently, in February 2011, the company announced suspension of production of the bike.

The company had admitted that certain parts of the bike required fine—tuning and adjustment was necessary with respect to a small proportion of the entire product.

Mahindra Two—Wheelers also launched a new version of its Duro scooter for the Indian market.