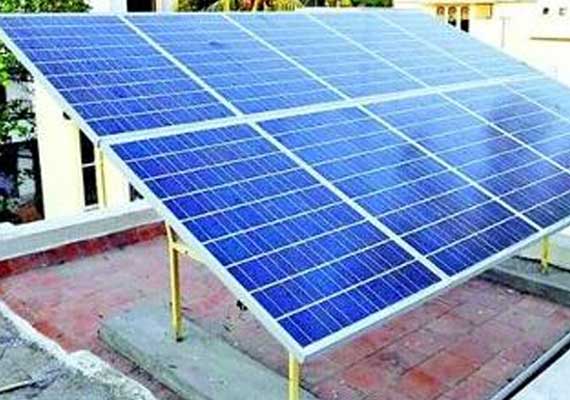 New Delhi: Global solar energy sector attracted USD 7 billion worth corporate funding, including from venture capital and private equity sources, in the first quarter of 2014, says a report.
Besides the number of merger and acquisition (M&A) deals in the solar sector jumped to 38 in the 2014 first quarter compared to 25 transactions seen in the year-ago period.
"Total global corporate funding in the solar sector, including venture capital, private equity, debt financing and other equity financings raised by public companies, came in at USD 7 billion," in the first three months of this year, Mercom Capital Group said today.
Such funding stood at USD 5 billion in the fourth quarter of 2013.
Mercom Capital Group CEO Raj Prabhu said the big story continues to be strong capital markets.
In the first quarter of 2014, solar M&A deals increased to 38 with solar downstream companies involved in most such transactions.
"M&A activity was strong among installers, developers, and distributors, while third-party finance firms were actively making acquisitions as they vertically integrate their businesses," Prabhu noted.
In terms of project acquisitions in the first three months of this year, there were about 42 such transactions totalling USD 1.5 billion. These projects had a combined generation capacity of over 1.7 GW.
As many as 43 large scale project funding deals worth USD 3.6 billion were announced in 2014 first quarter, Mercom Capital said.
"Global VC funding, PE and corporate VC in Q1 2014 totalled USD 251 million in 26 deals, up from USD 87 million in 24 deals in Q4 2013... Solar downstream companies attracted most of the VC funding this quarter, with USD 182 million in 13 deals," it added.
Mercom Capital Group is mainly focused on research in clean energy sector.