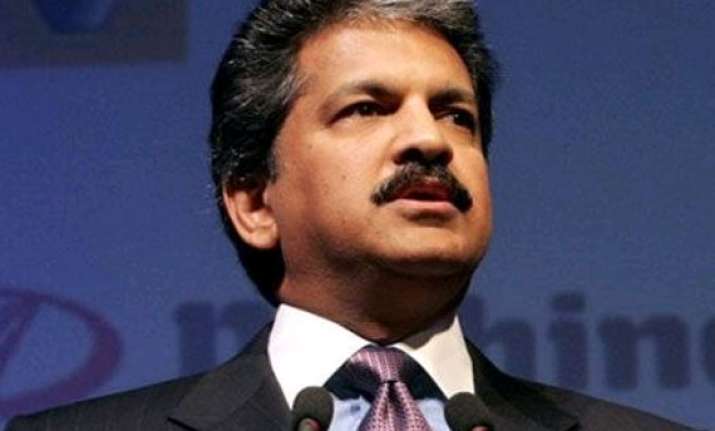 New Delhi: Giving a thumbs up to the BJP government, leading industrialist Anand Mahindra says Prime Minister Narendra Modi's focus on setting processes right is more important than big bang reforms.
"Up to now I am very heartened that what I am seeing happen is that somehow the PM has signalled that 'I do not want delays, I do not want red tape'," Mahindra, who is the Chairman & Managing Director of Mahindra Group, told PTI in an interview. 
Sharing his views on the new government, Mahindra added: "He (Modi) is certainly saying that 'I want decisions to be taken' and I think that's what is far more important for India than big bang reforms, it is the process reforms." 
Elaborating, he said: "I have always said that more than big bang reforms, it is every day what is happening, changing on the ground (that matters). It is processes that are important." 
He said there have been changes that are making processes efficient, removing barriers to small traders and making small to medium and entrepreneurs find it easier to do business. 
"So I am delighted that he (Modi) put a very special focus on a target that we must move up the ranking on ease of doing business and am I finding changes? Yes," Mahindra said. 
Lamenting the lack of decision making during the previous UPA government, he said: "We have found that certain applications we were making were lying for eight months, no decisions (were taken). People were scared to take decisions...".
Citing the defence sector as an example, he said: "We dismantled a JV (with BAE) because we ran out of patience. Nothing was happening." 
While sounding cautious, Mahindra said with a new stable government in place, India is poised to become the investment destination again. 
"I have been talking to bankers both here and overseas, all of them were waiting for what would happen after the elections...All the signs from India (now) are so strong, I have not met one sovereign fund or private equity player or investor who has not said that we have changed our fundamental stance on India," he said. 
Mahindra further said: "The perception of the world is the bus is moving again and how do I get a seat on it. That's the perception. So you are going to see no shortage of liquidity for accomplishing whatever India needs to do." 
With Modi set to visit Japan, he said there would be enormous inflow of liquidity from there and also from West, and Singapore. 
"Everybody is waiting to put money here so liquidity is not a problem, the question is how we allocate it most efficiently... So I see tremendous growth coming in," Mahindra said.