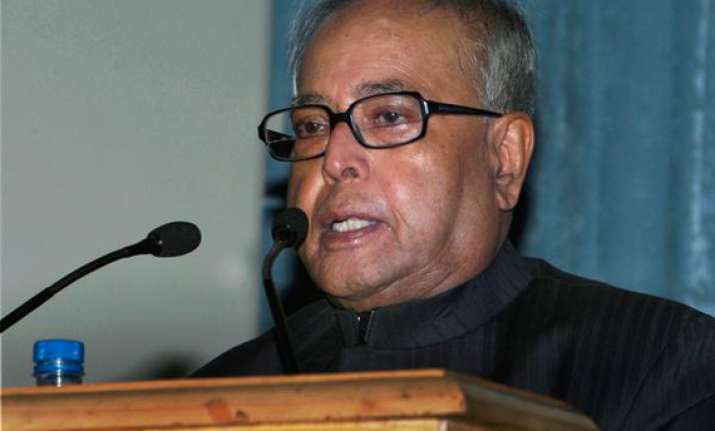 New Delhi, June 18: Finance Minister Pranab Mukherjee today said inflation weighed on the mind of the Reserve Bank, which kept the key interest rates unchanged in its monetary policy review.
Mukherjee said it was not necessary for the RBI governor to consult him before the mid-quarterly review of the credit policy.
High inflation numbers "might have weighed their (RBI's) decision making process. And normally in mid-quarter review, it is not necessary for the Governor to consult the Minister", Mukherjee told reporters here.
In the mid-quarterly policy review, RBI kept policy rates unchanged in view of rising inflation and global economic uncertainty, pulling down stocks markets sharply.
Besides, the central bank also kept cash reserve ratio (CRR) or the percentage of deposits that banks have to keep with RBI unchanged at 4.75 per cent.
The Wholesale Price Index-based inflation had risen to 7.55 per cent in May, from 7.23 per cent in April. Besides, retail inflation also moved up to 10.36 per cent in May, from 10.32 per cent in the previous month.
RBI said the future action would depend upon on external factors, domestic developments and inflationary risks.
"Future actions will depend on a continuing assessment of external and domestic developments that contribute to lowering inflation risks," RBI said.