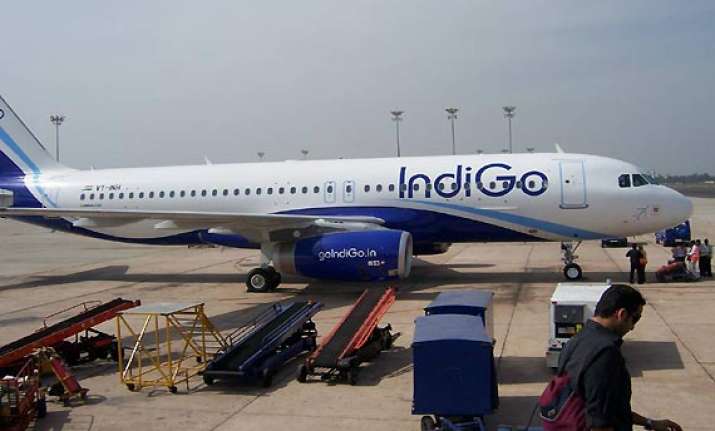 New Delhi, Mar 21: Indigo Airlines has been directed by a consumer forum here to pay over Rs 48,000 to a flier as compensation for cancelling his tickets without his permission on the day of his trip.
The District Consumer Disputes Redressal Forum ordered payment of the damages-cum-refund to passenger Pawan Seth, holding the airlines, its agent Kafila Tours and Travel and the latter's sub-agent Air Future as "jointly and severally" liable for harassment to him due to their deficient services.  
"It was for Indigo to see that its agent (Kafila) should act fairly and with utmost honesty, which it did not do, therefore, in our opinion, the airline and its agent are jointly and severally liable for damages caused to the complainant on account of deficiency in service.  
"So far as Air Future was concerned, it was its duty to see that the tickets should not have been cancelled unless the complainant had made request to this effect, therefore we are of the view that there is deficiency of service on its part too," the forum said.
"We direct all three, jointly and severally, to refund the amount of Rs 28,420 (if not paid already) and also to pay compensation of Rs 15,000 and cost of Rs 5,000 to the complainant," the bench presided by Babu Lal said.  
Seth, in his plea, had said he had booked four round-trip tickets from Delhi to Bangalore and back, for himself, his wife and two others from the sub-agent but on the date of the journey, when he reached the airport, he found that the tickets had been cancelled by the airlines' agent and he did not get the refund of the air fare from the airlines.  
The Indigo Airlines, in its reply, contended that Kafila was not its agent and said it had acted as per law by refunding the money to the agent after cancelling the tickets.  
The forum, however, rejected the airlines' contention, saying since a 'unique ID' was issued to Kafila Tour and Travels by Indigo, "in our considered view, for all practical purposes it was the authorised agent of the airline."