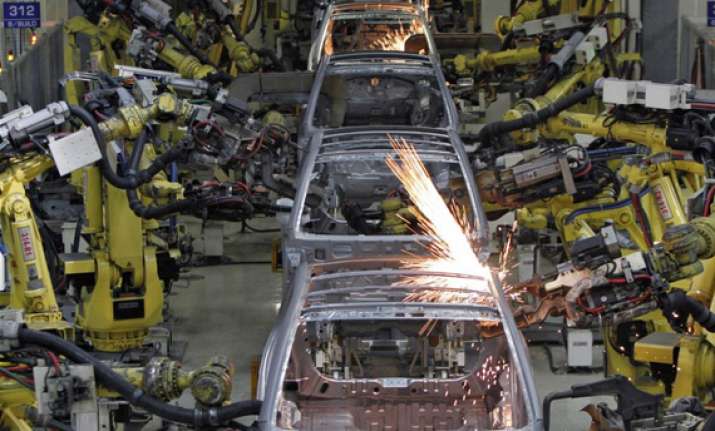 New Delhi, Aug 9: The Indian economy is witnessing a positive momentum while neighbouring China's growth is losing steam, according to Paris-based think tank OECD.
The latest reading from the Organisation for Economic Cooperation and Development (OECD) comes amid rising concerns about India's growth prospects on account of the falling rupee and relatively sluggish investments.
OECD, a grouping of mostly developed nations, today said that economic growth is firming up in many developed nations including the United States, Japan and the United Kingdom.
The readings are based on Composite Leading Indicators (CLIs) that are designed to anticipate turning points in economic activity.
India's CLI inched up to 97.9 in June, from 97.7 recorded in May. The indicator has been increasing since March when it stood at 97.5.
"The CLI for India continues to show signs of a tentative positive change in momentum. On the other hand, the CLIs for Russia and Brazil continue to point to slowing momentum," the grouping said.
In the case of China, the indicator slipped to 99.4 in June from 99.6 seen in May.
Going by estimates, Indian economy is expected to see a growth of less than 6 per cent in the current financial year ending March 2014.
Last month, the Reserve Bank of India (RBI) had slashed the country's growth forecast for this fiscal to 5.5 per cent from earlier projection of 5.7 per cent.
Apart from inflationary pressure, in recent times, the depreciating rupee has emerged as a major concern. On Wednesday, the domestic currency closed at a new low of 61.30 against the American dollar.
Meanwhile, OECD said that indicators for the US, Japan and the UK point to economic growth firming up.
"In the euro area as a whole, the CLI continues to indicate a gain in growth momentum. In Germany, the CLI points to growth returning to trend," it added.