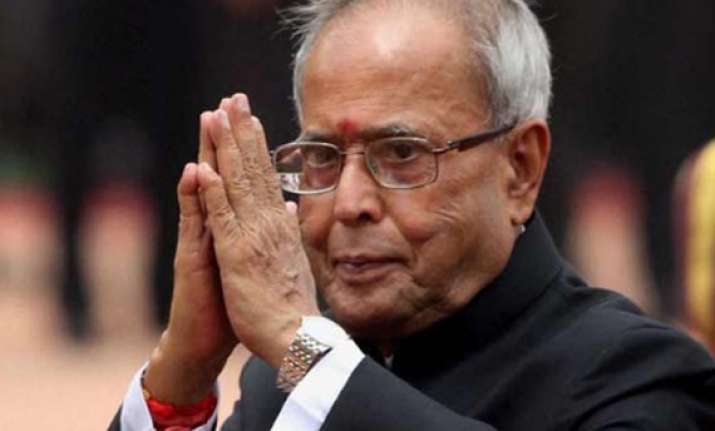 New Delhi, Feb 15: India would halt the decelerating economic growth and revert to the eight per cent-plus growth levels soon, President Pranab Mukheree said on Friday.
Speaking at the 20th International Engineering and Technology Fair (IETF-2013), which he inaugurated here, the president said India's economic growth had recently declined.
"India would be able to bring the deceleration to a halt and revert to the eight per cent-plus growth levels that we had attained many times in the past," the president said.
"The underlying growth impetus remains strong due to continued rise in per capita incomes, expanding middle class consumers and a young and energetic workforce," he added.
Stressing the need for "stronger efforts" from all stakeholders to secure faster growth, the president said emphasis must be on innovation and its various dimensions.
"People should be at the heart of the engineering effort, reaching out to human resources, consumers and vendors to make Indian industry productive and competitive, we must enhance our capabilities on many fronts," he said.
The three-day IETF 2013, the flagship event of the Confederation of Indian Industry (CII), is structured as a comprehensive B2B event, segmented into well-defined technological sections of the engineering and manufacturing industry.