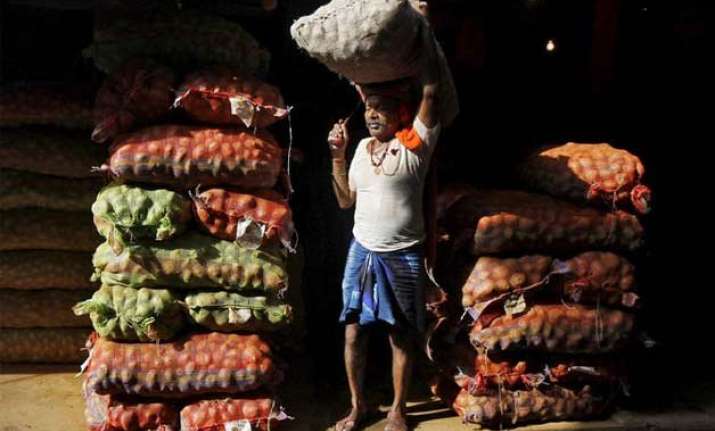 New Delhi: India's retail inflation, based on the consumer price index (CPI), for September increased to 4.41 percent, from 3.74 percent recorded for the previous month, on the back of higher food prices, official data showed on Monday.
The CPI for September last year was at 5.63 percent.
Rural inflation in the month in question was higher at 5.05 percent, over the urban CPI at 3.61 percent, according to data released by the ministry of statistics.
Overall food inflation was higher in September, at 3.88 percent compared to 2.2 percent in August.
September's rural food inflation rate was 4.05 percent as compared to 3.45 percent for urban.
Among the various categories under the general index, the inflation percentage in September was higher in "clothing and footwear" at 6 percent, and "fuel and light" at 5.42 percent. Housing was costlier by 4.74 percent.
Contributing most to food inflation in September were pulses, which were costlier by nearly 30 percent, followed by meat, fish, milk and milk products, the CPI rates for all of which were over 5 percent.
Instead, in a worsening of the crisis for millers, retail inflation in sugar fell further by 12.91 percent.