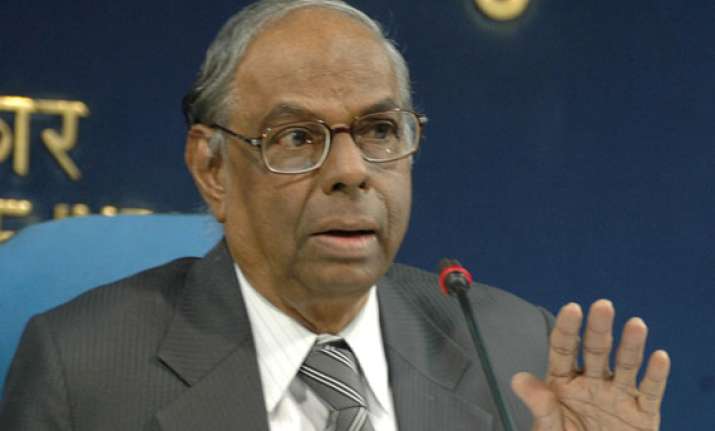 New Delhi: Decline in growth rate has bottomed out and there is a probability that the GDP estimate for 2013-14 may be revised upwards, Prime Minister's Economic Advisory Council Chairman (PMEAC) C Rangarajan said on Friday.
"India's economic growth rate in the current fiscal has been estimated at 4.9 percent. This is an encouraging news. (It implies) the growth in second quarter of current fiscal has been more than 5 percent. This indicates that slowdown has been bottomed out.
"There is probability that gross domestic product (GDP) growth figure for 2013-14 will be revised upwards, as it happened in 2011-12," Rangarajan told the agency.
According to advanced estimates released today by the Central Statistics Office (CSO), GDP growth for 2013-14 is estimated at 4.9 percent as compared to the growth rate of 4.5 percent in 2012-13.