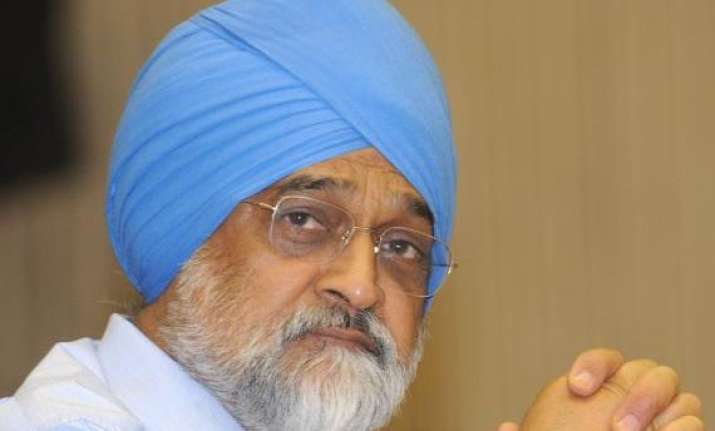 New Delhi, Feb 18: Indian economy would grow at a rate of between 5 and 5.5% in current fiscal and could expand by 7% in 2013-14, said Plan panel deputy chairman Montek Singh Ahluwalia.
"It (GDP growth rate) would be somewhere between 5 and 5.5%. If everything worked perfectly, I would not rule out seven% next year (2013-14)", Ahluwalia said in an interview.
His comments came after the Central Statistical Organisation (CSO) has projected five% economic growth this fiscal in its advance estimates released earlier this month.
In best case scenario the growth could climb to "5.5%" this fiscal, he said, adding "if there was strength in the recovery then many more signs would have been evident".
Economic growth in 2011-12 slipped to 6.2% from 9.3% a year ago mainly on account of global factors and subdued investor sentiments.
Gross Domestic Production (GDP) of the country has grown by 5.5% in April-June quarter and further declined to 5.3% in July-September quarter.
The recent industrial production data which reflects the health of mainly the manufacturing sector, has also portrayed a dismal picture. Manufacturing constitutes almost 75% of the IIP.
The factory output measured in terms of Index of Industrial Production (IIP) for December, 2012, has contracted by 0.6% for second straight month. IIP declined by 0.8% in November 2012.