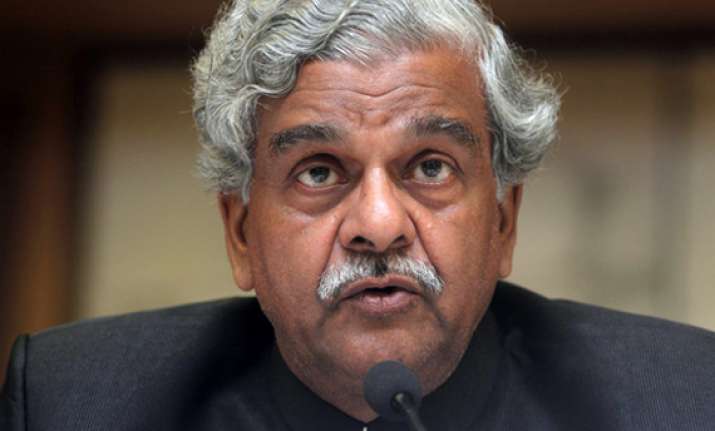 Ranchi, June 9: Coal Minister Sriprakash Jaiswal on Friday warned allotment of coal blocks would be scrapped if companies fail to operate them.
Reminding how he had scrapped allotments of 26 coal blocks after reviewing 56 in 2009, he said only 29 out of 193 blocks were operational now.
"Even today we will scrap coal blocks if anyone fails to operate and contribute in the capacity addition as envisaged by the government," Jaiswal told a press conference in reply to a volley of queries on allotment of coal blocks.
He, however, admitted that forest clearance, land acquisition, resettlement and rehabilitation policy and law and order were some of the bottlenecks being faced by the companies to make their coal blocks operational.  
Refusing to be drawn into any controversy over coal block allotments, Jaiswal, however, said blocks could not be allotted without the consent of state governments.  
"And if anyone smells a scam in it, I would like to ask them if they smell collusion between the Centre and the state government? So such allegations are uncalled for," he said and gave an account as to how coal blocks had been allotted since 1993 by different governments.