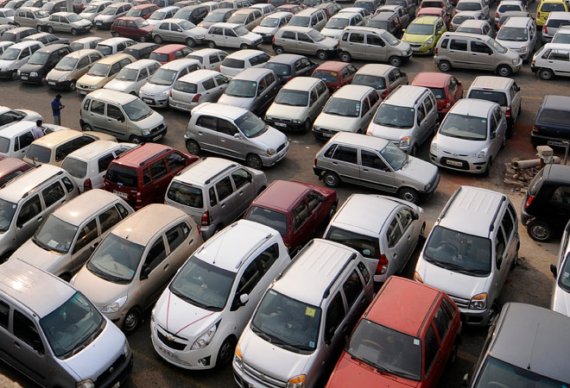 New Delhi: Cars, SUVs and two-wheelers will become expensive from January 1 with the government deciding not to extend the reduced excise duty rates provided to the sector.
"The government is not extending the excise duty concessions on the auto sector," a senior finance ministry official said.
In order to boost the auto sector, the previous UPA government had cut excise duty on cars, SUVs and two-wheelers in the interim Budget in February.
Excise duty was reduced to 24 percent from 30 percent in the case of SUVs, 20 percent for mid-sized car from 24 percent and 24 percent for large cars from 27 percent.
In June, the new government led by Narendra Modi extended the excise duty concession by six months to December 31, which is not being further extended.
After two successive years of sales slump, the auto industry had shown growth of 10.01 percent in April-November period this fiscal at 1.33 crore units as against 1.21 crore units in the year-ago period.
In November, car sales in India rose by 9.5 percent in November riding on continued relief in excise duty and lower fuel prices, after declining for two months in a row.
Domestic car sales in November stood at 1,56,445 units, up 9.52 percent compared to 1,42,849 units in the same month of 2013, according to the data released by Society of Indian Automobile Manufacturers (SIAM).
Car makers had been asking the government to extend excise duty relief, saying removal of this incentive could push the industry into a negative territory.
Maruti Suzuki India Chairman R C Bhargava had said if the incentive is not continued, automobile prices would go up further in the next year.
"It could derail the auto industry. If it lapses, then prices go up by 4 percent and we will have to pass on the burden to the customer," he had said.