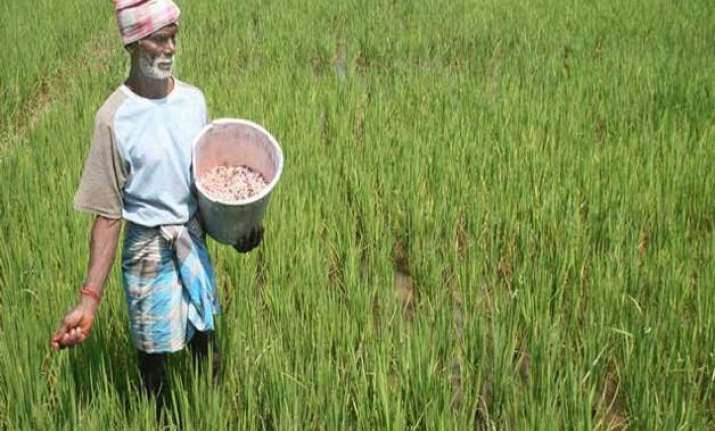 Fertiliser Ministry has sought additional funds to clear the subsidy arrears of fertiliser manufacturers estimated at over Rs 30,000 crore, in the upcoming budget for the next fiscal.
Besides additional funds demanded for outstanding subsidy payments, sources said the Ministry demanded the Budget allocation for the next fiscal be kept at the current year's level of nearly Rs 73,000 crore.
"The ministry's has sought additional funds to clear the long pending subsidy arrears of over Rs 30,000 in the next fiscal," a source said.
Sources clarified that this additional funds demanded by the ministry is over an above the normal allocation.
"The Ministry has demanded almost the same amount of subsidy as it was allocated in the current year's budget," the source added
Government had allocated a sum of Rs 72,970.30 crore in the Union Budget for 2014-15 towards fertiliser subsidy payments.
To a query, the sources said they were unaware of the quantum of fertiliser subsidy that will be allocated in the upcoming Budget presentation.
Faced with liquidity crunch, fertiliser industry body FAI has also written to Finance Minister Arun Jaitley seeking arrangement of funds to clear outstanding subsidy arrears, which are likely to cross Rs 40,000 crore by March-end.
Urea is provided to farmers at a fixed subsidised maximum retail price (MRP) of Rs 5,360 per tonne. The difference between the cost of production and MRP of urea is provided as subsidy to manufacturers by the government.
In case of decontrolled fertilisers, the companies are free to decide retail prices as subsidy is fixed on these soil nutrients.