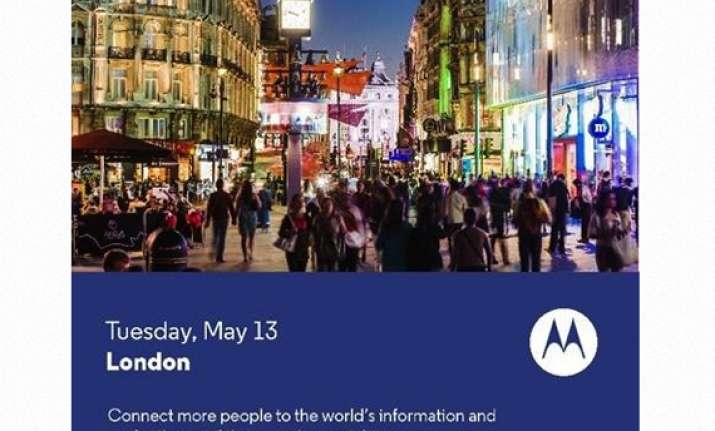 New Delhi: Motorola says it will soon launch a smartphone "Made to last. Priced for all." The company has announced a press event scheduled for May 13 in London. And if we read between the lines, the new smartphone would be even cheaper than the Moto G, the rumored Motorola Moto E.
As reported earlier this month, the Moto E should be ultra-cheap, coming with a 4.3-inch 720p display, 5MP rear camera, dual-core 1.2GHz processor, 1GB of RAM, 4GB of internal memory (hopefully expandable), and a 1,900 mAh battery.
The device is expected to be only 6.8mm thin. The new device may offer better connectivity and the Moto E may finally get 4G LTE, which is the affordable Moto G was lacking.
Motorola is already selling the Moto G and Moto X in India, and the upcoming handset will set a new trend in terms of affordable and specs rich handsets.
Though it is unclear at what price the company would launch the handset, if the Moto G's rock-bottom price is anything to go by, the new handset will put all other low-end smartphones to shame.