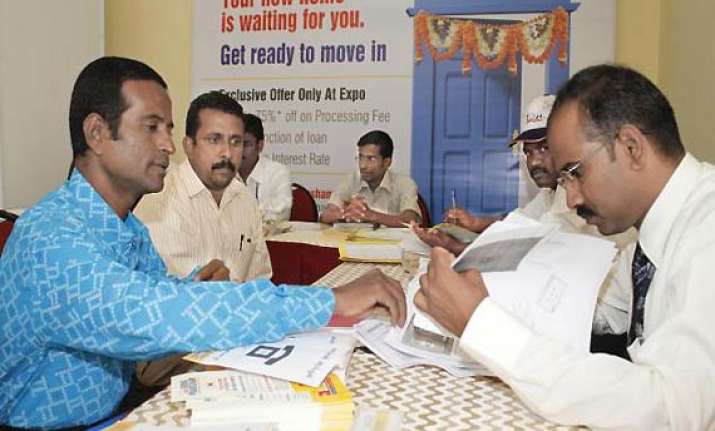 Mumbai, Dec 17: State-run Bank of India today became the second major bank, after the SBI, to abolish the pre-payment charges on both fixed and floating rate home loans, with immediate effective. 

"We have decided to implement the Damodaran committee recommendation on customer service. Accordingly, we have decided to give total liberty to our home loan customers, both on floating rates as well on fixed rates to switch if they choose to do so irrespective of the source of funds, including takeover by another lender," a BoI official told PTI. 

Before this, Bank of India, which has a home loan book of worth Rs 15,000 crore, used to charge 2.5 percent penalty on the outstanding amount in case of pre-payment. 

The country's largest lender, State Bank of India (SBI), and the largest private sector bank ICICI Bank, had on November 25 abolished pre-payment penalty on home loans. 

While the SBI had done away with pre-payment charges for loans on fixed and floating interest rates irrespective of source of funds, ICICI Bank will continue to charge 2 percent on the outstanding amount of fixed-interest loans.

Earlier this week, another state-run lender Central Bank of India too had waived pre-payment charges on its fixed rate home loans.

The Reserve Bank on October 25 had indicated that it was planning to scrap prepayment charges altogether saying in such a product the customer is taking the complete risks.  However, banks are allowed to charge appropriate pre-payment penalties in the case of fixed rate loans. 

Within a few days, the National Housing Bank had asked mortgage players to abolish the charges through a circular.  But RBI is yet to issue a circular on this. Normally an RBI directive/advice becomes mandatory only after a circular. 

"Banks may also offer long-term fixed rate housing loans to their customers and address their asset liability mismatch issues by recourse to the interest rate swaps market.  Floating rate loans pass on the interest rate risk from banks which are much better placed to manage it to borrowers and, thus, banks only substitute interest rate risk with potential credit risk," RBI said on October 25.

The RBI set up a panel under the former Sebi chairman M Damodaran in May 2010 to revisit the issue of customer service in banks, and the report was submitted this July, which broadly suggested ways to address common grouses on shifting loans, minimum bank balance and parity in floating-rate home loans to customers. 

The report also proposed to raise the insurance on bank deposits to Rs 5 lakh and setting up single common toll free call number for customer services for all banks. 

Asked why did they choose to waive off the pre-payment penalty on fixed loans too, as this is not mandated by RBI, the BoI official said their fixed rate loans are negligible ini value and are priced very lower and therefore does not see any impact on the margins.

The official also said the city-based bank is offering only floating rates mortgage loans following its special loan scheme launched last year.

Its current rate varies from 10.75 percent for loans up Rs 25 lakh to 11.5 percent for above Rs 75 lakh. For those above Rs 25 lakh and below Rs 75 lakh it is 11 percent. The bank's base rate is pegged at 10.75 percent now.