Follow us on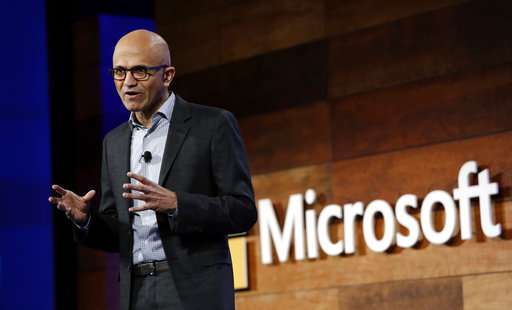 Stressing on the need to create opportunities at the local level in the countries where a company operates, Microsoft CEO Satya Nadella on Wednesday said that his company is successful because it gives back to local communities and creates business opportunities for them.
Nadella's statement comes at a time when US-based companies are reading into a new set of rules being laid by President Donald Trump to do business globally. 
"The ability of Microsoft that operates in more than 190 countries to compete in so many places is vital to the company's overall long-term growth," Satya Nadella said.
"But you can't just set up shop and give nothing back -- you have to create local opportunity," the Microsoft CEO said.
Nadella said that many states and their citizens had turned against the idea of globalisation as they prioritised their own nation.
"Every head of state only cares about one thing: it's about their country first. In the US it's about America first, and in Britain it's about Britain first," he noted.
Nadella emphasised that companies must to be able to show the state heads and citizens what they have done for them "in terms of local taxes, in terms of local small business productivity, local large business competitiveness, their educational outcomes, their entrepreneurial work, that's what matters".
During last two fiscal years, the software giant has booked more revenue from outside the US than from within it.
"In the fiscal year ended June 30, 2016, it generated $44.7 billion in international sales, versus $40.6 billion domestically," the report said.
(With IANS inputs)