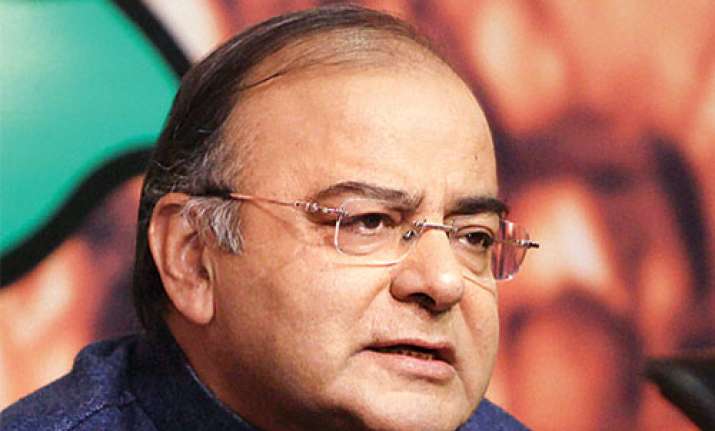 New Delhi: Finance Minister Arun Jaitley has expressed hope that Goods and Services Tax and Bankruptcy Bills will be passed during the second part of Budget session of Parliament. Speaking at Advancing Asia conference in New Delhi today, Mr Jaitley said it will give a major boost to the reform process in the country.
Mr. Jaitley said government is going for a simpler indirect tax regime to improve ease of doing business. The finance minister said the centre is giving emphasis on rural infrastructure and social sector and country's growth model is based on eradication of poverty.
The Finance Minister also said government is focussing more on cleaning banking system and dealing legacy issues. Mr Jaitley however, said though there is lot of volatality in world today, IMF has recognised India as a bright spot. He said Indians have become more aspirational in last 25 years, since the new economic reform started.