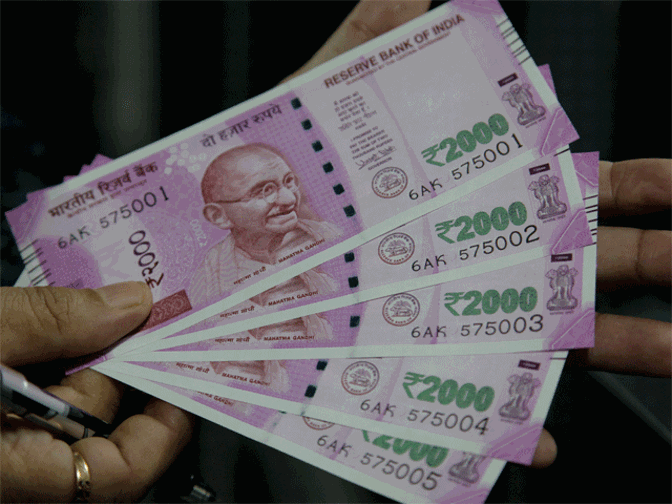 With banks already struggling to cope up with bad loans, Centre's shock move to demonetise higher denomination notes has resulted in credit growth plunging by Rs 1 lakh crore in the fortnight that ended November 25.
Credit or loan growth for the fortnight that ended November 25 declined to 6.6 per cent from 7.9 per cent on a year-on-year basis in the previous fortnight, reports The Indian Express citing RBI Data.
"Credit growth fell by around Rs 65,000 crore from November 11 to November 25. At the same time last year, credit growth rose by Rs 38,000 crore and the year before last, the growth was around Rs 30,000 crore during the same fortnight," Analyst, Financial Institutions, India Ratings & Research, Udit Kariwal told The Indian Express.
"The average credit growth in a fortnight is around Rs 30,000-35,000 crore. Compared to the previous years, this means overall credit growth has declined by Rs 100,000 crore during the first fortnight after the withdrawal of notes," he added.
According to bankers, the note withdrawal exercise may turn out to affect the banking sector's profits as retail fee income gone down and operating costs have risen sharply.
Bankers said waivers and reduction in charges and fee on debit and credit cards and ATM use are likely to bring down the retail fee income of banks. Banks have decided to waive transaction charges on debit card payments to ease the cash crunch.
"Attention was diverted from normal business as banks were directing all their resources for collecting deposits after demonetisation. We were forced to deploy most of the staff for cash management — collecting deposits as well as handling withdrawals and note supplies. We asked staff who were on leave to join back," a senior bank official said.