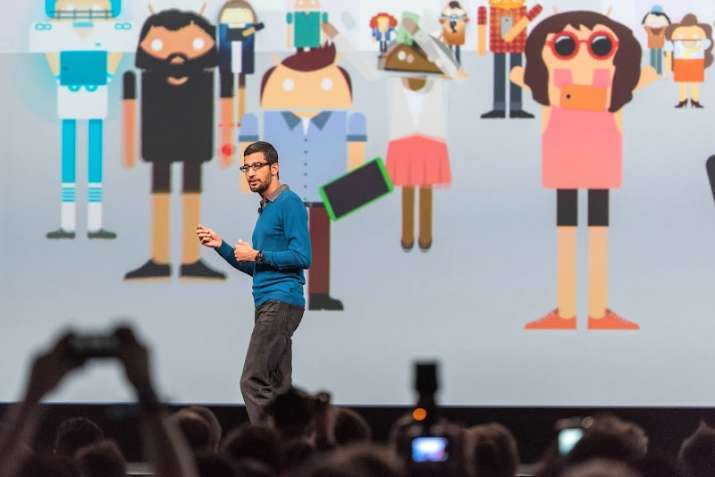 New Delhi: The Annual Developers conference of Google is scheduled to take place on May 18 to 22 in Mountain View, California. With a new venue and announcements on the future of Android N, VR, Chrome OS and much more, it will surely be one of the highlights of the year in mobile tech world. Here's what we can expect to see at Google I/O 2016: 
Android N: Google has revealed some details about the next Android operating system, which is anticipated to be called as Android N. It is expected that Google will reveal more details about the mobile operating system (OS) like better multi-tasking support, a revamped notification panel, optimized battery life, and improved native file manager, Quick Settings and more.
Android VR: Google is not launching an improved Google Cardboard but is likely to launch a standalone virtual reality headset called Android VR. The headset was first revealed in the preview of the latest Unreal gaming engine. According to all the speculations Google's upcoming VR headset will not be as powerful as VR headsets from HTC and Oculus.
YouTube Live TV: Google usually has a separate event for YouTube at separate events. However, according to all the rumours Google might launch a TV service called Unplugged at Google I/O 2016. The new service will offer live TV channels like ESPN, Fox News among others.
Chrome App: It is expected that the tech giant might announce its long-rumoured plans to merge Chrome OS with Android. Google is also speculated to open its Google Play store to Chrome OS as well, which will let users' access Android apps on Chromebooks.
Also read: Now you can video-call on WhatsApp. Here's how to download this amazing feature
Google Chirp: The Company is reportedly working on a competitor to Amazon's echo. Amazon Echo personal assistant is a wireless speaker and voice command device. It has a 9.25-inch (23.5 cm) tall cylinder speaker with a seven-piece microphone array. This speaker might include support for Ok Google and search capabilities on its Echo alternative dubbed as Chirp.
Google bots: Microsoft and Facebook have already shown a lot of interest in bots and Google is expected to shape the future of machine and human interaction. Similar to Microsoft, who announced bots for Skype, Google too is expected to add bots in Hangouts or Drive.
Android Auto: Google has recently announced that its in-car operating system Android Auto is coming to India and 17 other countries. Also it is expected that Google will have more to talk about Android Auto.
Project Ara: Google is expected to discuss about the project involving modular smartphones dubbed Project Ara. According to the rumours Google might announce a Project Ara-related device.
Project Tango: Project Tango is Google's work-in-progress Android-based platform for increased reality and indoor mapping, using a series of cameras to map your surroundings in 3D. It is expected that the tech giant will also show the progress it's made with Tango at I/O, which may also include a sneak peek at the handset.
Updates from Alphabet: It is the first I/O since Google was split out from new parent company Alphabet, and Sundar Pichai was appointed CEO. It's expected that the keynote will start with some suggestion on the past year's changes at Mountain View, California.