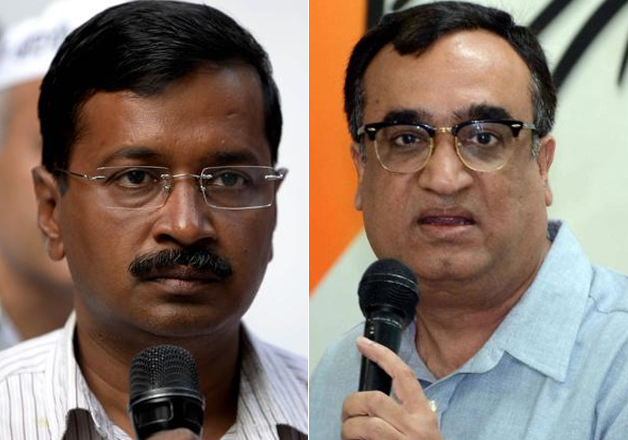 Fearing that Electronic Voting Machines or EVMs may be tampered to favour the Bharatiya Janata Party in the upcoming civic bodies polls in Delhi, the ruling Aam Aadmi Party (AAP) and Congress today demanded that the Election Commission of India use ballot papers for voting instead. 
In a letter to the Election Commission, CM Arvind Kejriwal urged the poll body to consider not using the EVMs and go for ballot papers. The general election to three municipal corporations of Delhi will be held in April and the formal announcement expected today.
The Congress party echoed similar sentiments on the matter. Delhi Congress chief Ajay Maken took to twitter to ask the CM to put all machineries in place to conduct the upcoming civic polls through ballot papers.
"Many are doubting EVMs. Not prejudiced-nor casting aspersions on results. I want Arvind Kejriwal to hold MCD elections through ballot papers," Maken tweeted.
The demand from Kejriwal and Maken came on the back of allegations of tampering by BSP supremo Mayawati and outgoing UP Chief Minister Akhilesh Yadav after the announcement of results in the recently concluded Assembly polls in Uttar Pradesh. 
The BSP and SP-Congress alliance suffered a humiliating defeat in the state assembly polls, with the BJP emerging a clear winner bagging two-thirds of the seats in the 403-member House.
The Election Commission, however, had categorically rejected her allegations saying elections were conducted in a very transparent manner.