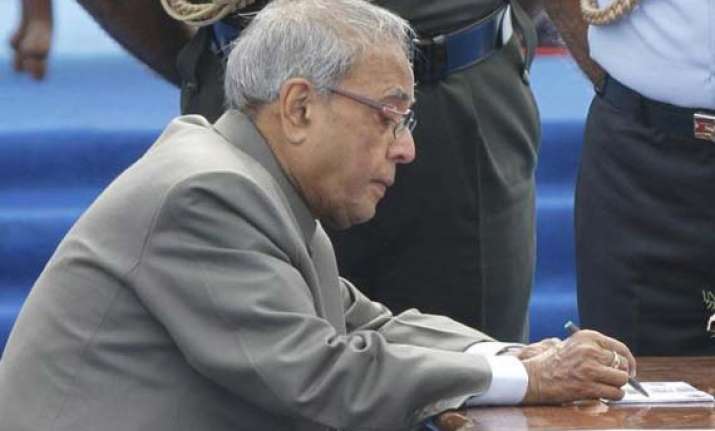 New Delhi, Feb 3 : Two days after it was cleared by the Union Cabinet, an ordinance on sexual violence against women under which rape that leads to death of the victim can now attract death penalty was today promulgated by President Pranab Mukherjee.
The President has given his assent to the Criminal Law (Amendment) Ordinance 2013, a Home Ministry spokesperson said.
The Union Cabinet on Friday recommended the draft of the ordinance to the President for his assent in a bid to fast-track stringent amendments to the criminal laws to check crime against women. The ordinance came less than three weeks before the start of the Budget Session of Parliament.