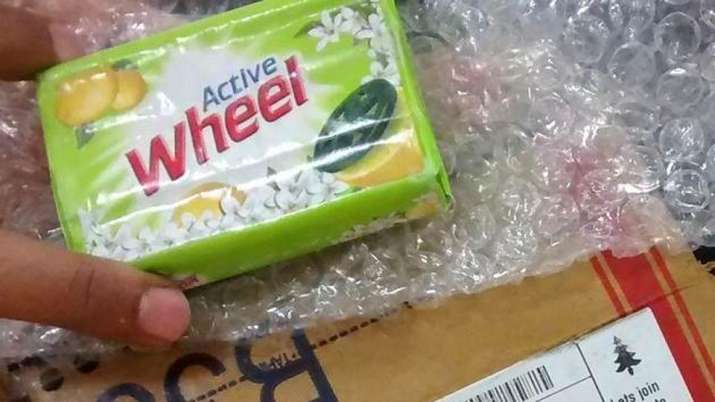 Yet again, Flipkart did something that might make you lose faith in the e-commerce sites. 
After paying Rs 55,000 to buy an iPhone 8, the 26-year-old Tabrej Mehaboob Nagrali was in for a rude shock as e-commerce major Flipkart delivered a detergent bar instead of his prized phone. Meanwhile, Flipkart says they are aware of the matter and are looking forward to resolving it as soon as possible.
Tabrej approached the city police and a case of cheating has been registered against the Softbank-backed Flipkart valued at over USD 17 billion in central Mumbai's Byculla police station. 
In his complaint, Nagrali said he had ordered an iPhone 8 on the shopping portal and made the full payment of Rs 55,000.
On January 22, he alleged that the package delivered at his house in Panvel in the neighbouring Navi Mumbai had a detergent bar inside, instead of the premium mobile phone.
"Nagrali approached us with a complaint yesterday, and an offence of cheating was registered against Flipkart," Avinash Shingte, senior police inspector at the Byculla police station, is quoted as saying in a PTI report.
A Flipkart spokesperson told Moneycontrol.com that the e-retailer has a "zero tolerance" policy on these types of incidents. The spokesperson said that the retailer is investigating the matter and will "resolve (it) at the earliest."
Well, this is not the only case in the history of wrong deliveries by e-commerce giants. In a similar instance from 2016, Flipkart delivered a Samsung Galaxy Note 4 hopeful a bar of soap instead of the premium phone.