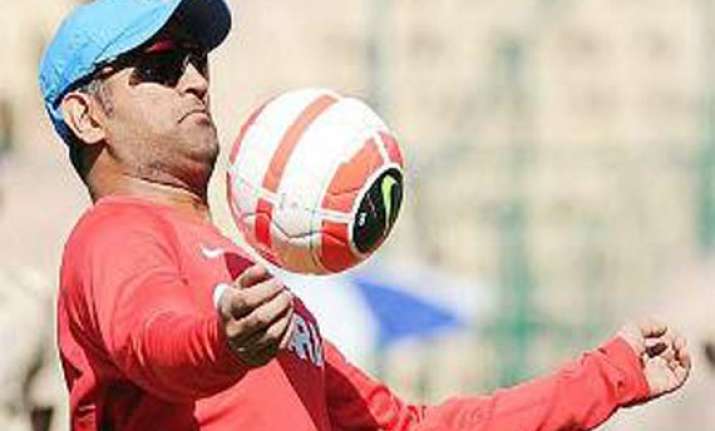 New Delhi, Aug 9 : Team India captain Mahendra Singh Dhoni will be promoting English Premier League soccer for Star Sports in India, the channel said.
Dhoni will be the brand ambassador for Star Sports, which will introduce Hindi commentary for over 100 EPL games this season, the channel said in a press release. Presently, EPL games are broadcast only in English across India.
"Football is extremely exciting and very close to my heart," Dhoni is reported to have said, according to the press release. Dhoni is a fan of Manchester United.
"I was a goalkeeper during my schooldays. Even today, I play football to warm up for key cricket matches. If I am not busy with cricket, I am always busy with the Premier League during week-ends."Dhoni said.
"I want them to be passionate about cricket as they are, but at the same time one needs to give healthy respect for other disciplines as well," he said.