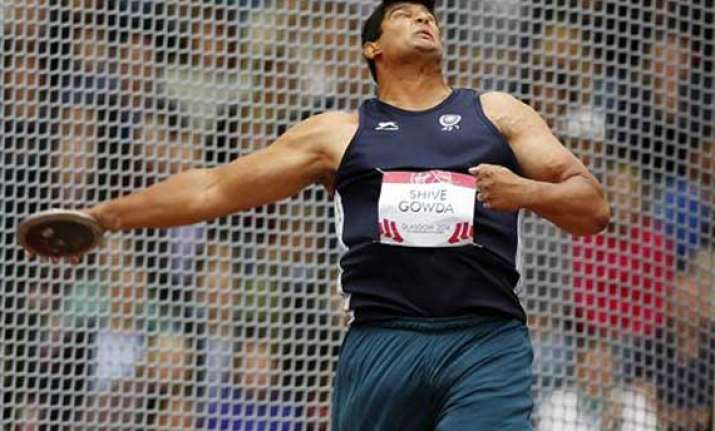 Glasgow: Discus thrower Vikas Gowda won India's first gold medal from athletics in the 2014 Commonwealth Games at the Hampden Park Stadium here Thursday.
The 31-year-old Gowda converted the silver he had won four years ago in New Delhi in to the yellow metal with a best throw of 63.64 metres.
Cypriot Apostolos Parellis took the silver with 63.32m and Jamaican Jason Morgan held on to the bronze with a best throw of 62.34m.
With this the Indian medal tally goes upto 5th position with  47 medals; 13 Gold, 20 silver and 14 Bronze medals.