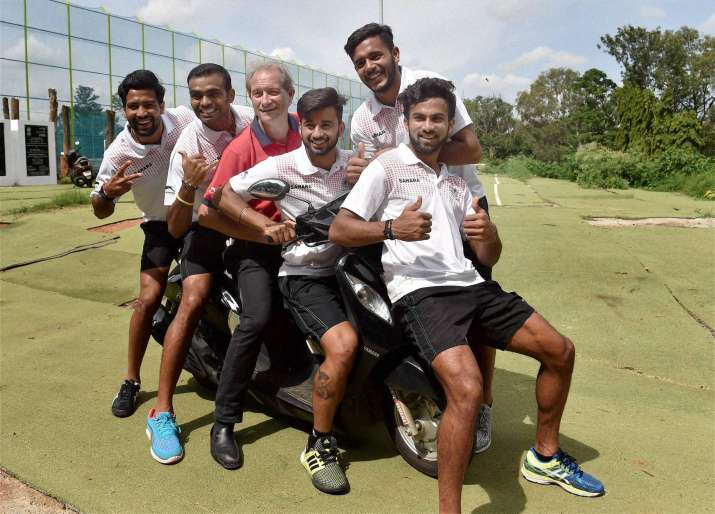 Hockey India (HI) wants Roelant Oltmans to continue as the team's coach till Tokyo Olympics, HI president Narinder Batra said on Friday, adding that he has written to the Sports Authority of India (SAI) for extending the coach's contract till 2020.
Oltmans's contract is set to expire in January 2017. The Dutchman joined the Indian team as High-Performance Director in 2013 and later took over as the head coach in August last year after as many as four of his foreign predecessors had been axed by HI.
Batra said the recommendation had been forwarded to SAI for their approval.
"Yes, that's true. We have written to the SAI for their approval for extending Oltmans's contract which expires in early 2017. We want him to continue as chief coach till Tokyo 2020," Batra said.
Under Oltmans, the Indian team reached new highs -- the Champions Trophy silver in June besides bagging the bronze medal at the World League Final in December 2015.
While India's performance at the Rio Olympics this year was slightly underwhelming -- a quarter-final loss to Belgium was not exactly the result that was being anticipated, the side is a more cohesive unit, with a robust core group of players.
(With IANS inputs)