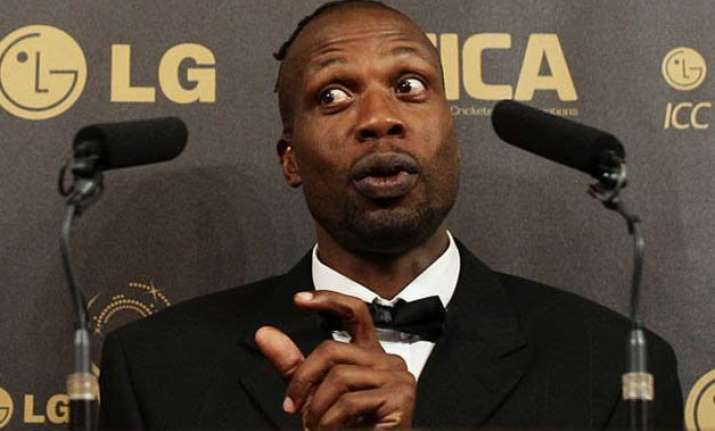 St John's (Antigua): West Indies bowling coach Curtly Ambrose has insisted that his side has some of the world's most destructive Twenty20 cricketers who can combine to clinch the upcoming World T20 in India next month.

The Caribbean outfit, which won the tournament in 2012, has a host of dynamic players who regularly shine in the world's domestic Twenty20 competitions and Ambrose feels they can continue their form in the world event.

"Look at the team that we have -- half of the team are in demand across the world for different T20 leagues. So you may find one guy here, maybe two in this league and two in another league, but we have all at once so we have a great chance of winning this T20 tournament -- just look at our squad," Ambrose was quoted as saying by cricket.com.au on Tuesday.

Ambrose's point was highlighted recently by the standout performances of the players in Australia's domestic T20 Big Bash League. Andre Russell (Sydney Thunder), Samuel Badree (Brisbane Heat), Chris Gayle and Dwayne Bravo (Melbourne Renegades) starred for their respective sides.

Bravo (201 runs and six wickets) was one of the Renegades' best, while Gayle was relatively low-key by his world beating standards before exploding in the final match to register the equal-fastest T20 half-century of all time (12 balls).

The West Indies are in Group 1, clubbed alongside defending champions Sri Lanka, 2010 winners England, as well as South Africa and the top team from qualifying Group B (Hong Kong, Zimbabwe, Scotland, Afghanistan).

Ambrose said when senior players are doing well automatically it will give confidence to the youngsters in the squad.

"Marlon Samuels, Chris Gayle, Andre Russell, captain Darren Sammy and all the senior players have to lead from the front," said the 52-year-old former star.

"From my experience over the years, when the senior players -- the guys that we expect to really take the mantle and take the team forward -- are doing well, automatically the younger players will step up to the plate."

Samuels, Gayle, Russell, Bravo, Badree and Sammy are among eight members of the victorious 2012 World T20 squad backing up for this month's event in India.

"The fact that we've won a World Cup means we know how to get it done … this year we're coming in with eight members from the team that won the (T20) World Cup so the squad is not lacking in experience," captain Sammy said.

"The guys are seasoned T20 players so in that vein, I believe we have the right personnel and right calibre cricketers to help us perform in the conditions in India, and we just have that belief that we can do it," Sammy said.

The West Indies' campaign kicks off against England on March 16 in Mumbai.