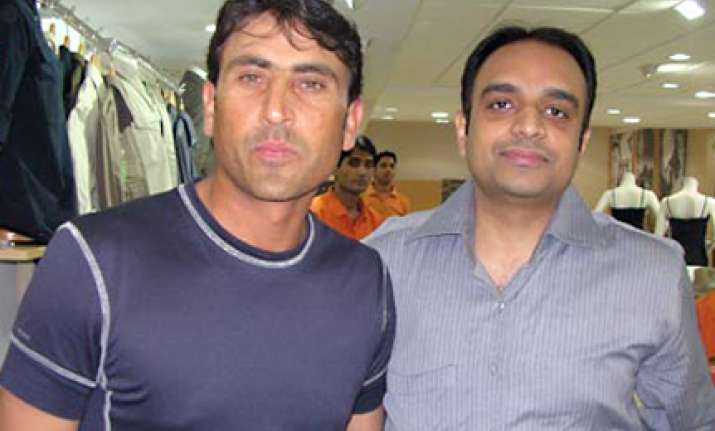 Match fixing allegations was not the only reason which prompted Younus Khan to quit captaincy and there are other factors as well that contributed in his decision, sources claimed. 
Sources said Younus is ready to take back his resignation but only on the condition that the Pakistan cricket Board makes a clear announcement about his captaincy term. 
"It is true he was fed up with the remarks made by the NA committee Chairman in which he accused the Pakistan players of deliberately under-performing in the Champions Trophy but there are other elements involved behind his decision," one source told PTI 
According to the source Younus apparently was also not happy with the behavior of the team management and few players for the last few months. 
"He is not happy with manager Yawar Saeed and assistant manager Shafqat Rana and also coach Intikhab Alam and believes they have not supported him the way they should have in normal circumstances," the source claimed. 
He said a couple of incidents in South Africa and the way a concerted campaign was orchestrated against him had also left Younus disillusioned. 
"He is aware who is behind this campaign and when he meets with the Board Chairman to discuss his resignation he will have a talk with him on these issues," the source said. 
He said Younus was appalled by Rana's statement that he should not have played with his injured finger. 
"Younus is upset because before the semi-final against New Zealand he told the team management and tour selection committee clearly that he didn't want to play. 
"But they insisted he should play because of the important nature of the match. And now some people are giving the impression it was his sole decision to play with the injured finger," the source said. 
He said Younus was also upset that no one had ever mentioned the fact that he had gone out of his way to back senior and junior players. 
"Shafqat Rana has made an issue that Younis didn't want Muhammad Asif to play the semi-final although the team management felt he should play in place of Rana Naved. 
"But Rana has not revealed the fact that it was Younus who insisted on playing Shoaib Malik and Muhammad Yousuf in the match against India although the manager, coach and vice captain wanted to drop them," the source said.
Malik scored a hundred and Yousuf a half-century in the victory over India vindicating the tough stand taken by Younis. 
The source said it was Younis who had backed Muhammad Aamer although the coach and manager didn't have faith in the youngster. 
"He is upset that no one talks about these positive contributions he has made despite resistance from the team management," the source said. PTI