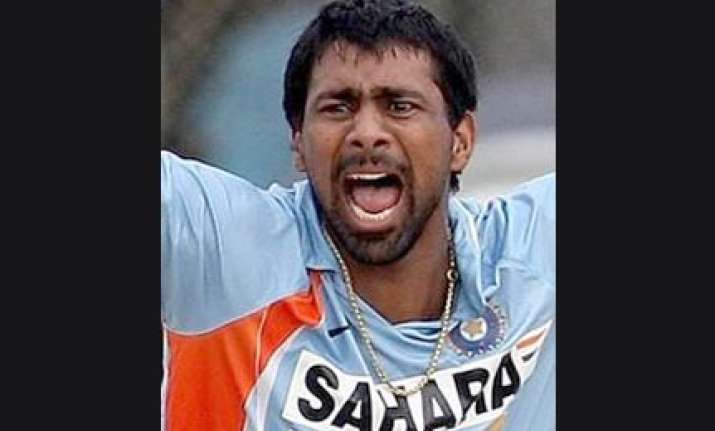 Royal Challengers Bangalore pacer Praveen Kumar became the sixth player in the history of the Indian Premier League -- first in season III -- to record a hat-trick during his team's third IPL match against Rajasthan Royals in Bangalore on Thursday .Brought back into the attack in the 17th over, Praveen removed Damien Martin, Sumit Narwal and Paras Dogra off successive deliveries to join the elite league. 
Delhi Daredevils' Amit Mishra, Chennai Super Kings duo of L Balaji and Makhaya Ntini, Kings XI Punjab's Yuvraj Singh (twice) and Deccan Chargers' Rohit Sharma had achieved the feat in the previous editions of the event. Praveen did not have a particular good start to the over as he began with a wide and followed it up with a delivery that was put away for a boundary by Martyn. 
The Uttar Pradesh seamer responded with a scorching yorker that crashed through Martyn's defence to castle the Australian. 
Narwal walked out to face Praveen but his turned out to be a forgettable IPL debut as the batsman could not cope with Praveen's well-directed bouncer and fluffed his pool shot and Manish Pandey ran a long way from fine leg and fumbled for a while before completing a fine running catch. Dogra faced the next ball, a straight one which he missed to see his middle stump pegged back as Praveen achieved the feat. PTI