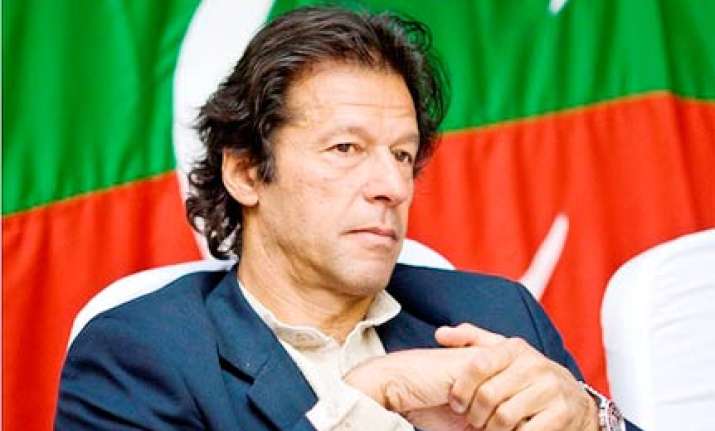 Pakistan's former captain Imran Khan has expressed disappointment over allegations of spot-fixing against some Pakistani players and said the charges if found true had the potential to cause great damage to cricket in the country.
"I think it is a bit premature to make comments on such a sensitive issue but definitely if anyone is found guilty of wrong doing he should be given exemplary punishment," Imran told Geo News channel on Sunday.
The former cricketer-turned-politician said he had also come to know about the allegations of spot fixing against some members of the national team through the media.
"It is very disappointing to learn about these allegations which I hope are not true as they can cause great damage to our cricket," he said.
Imran said that the disorganised structure of Pakistan cricket was to blame for the controversies that constantly hit Pakistan cricket.
"There is a need to review the existing structure and change it for the better," he added.
Imran said if after investigations it was proven that some players had indeed indulged in spot-fixing then they should be given exemplary punishment.  
"The punishment should be such that it sends out a strong message to our future generation of cricketers that crime never pays," Imran stated.
But he insisted that the series should go on at all costs and the one-day matches should be played on schedule or any other decision would cause great damage to the image of international cricket.