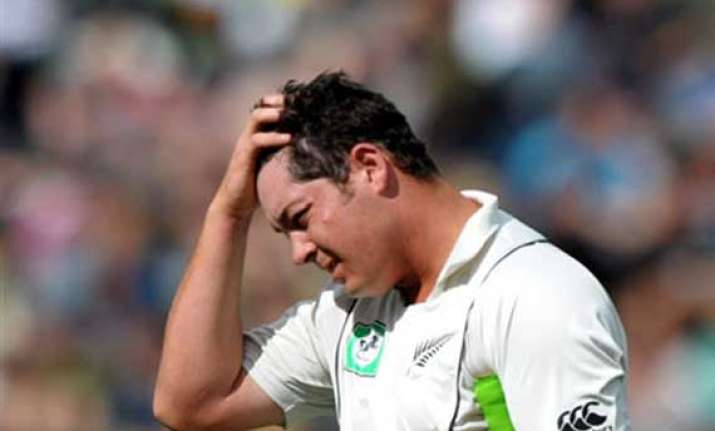 Wellington, New Zealand: Troubled batsman Jesse Ryder has been dropped from New Zealand's squad for the second test against India as New Zealand Cricket probes his involvement in late night drinking with a teammate.
Ryder and fast bowler Doug Bracewell, who were members of the 13-man squad for the first test, were reported to have been drinking in Auckland bars in the early hours of Thursday, the first day's play. Neither had been named in the match 11.   
Bracewell arrived at Eden Park for the opening day with a broken bone in his foot, with the origin of the injury yet to be explained. He too has been omitted from the second test squad, on fitness grounds.   
An expected announcement of the outcome of an investigation into the pair's behavior has been delayed.