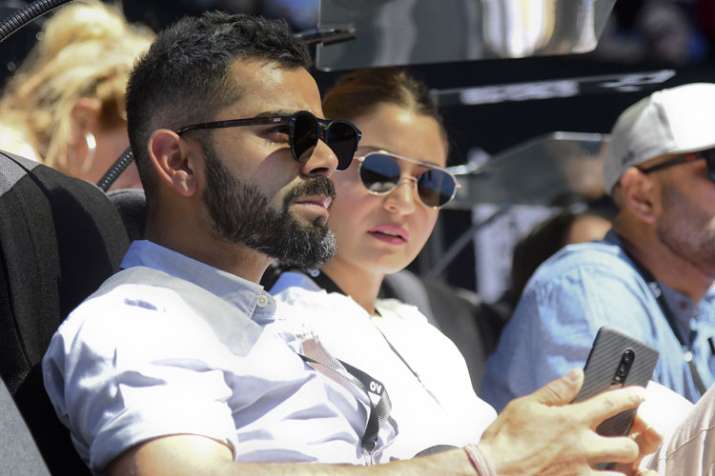 India captain Virat Kohli opened up on the much debated topic of what he will do after he retires from international cricket on Saturday.
After declaring that once he hangs up his boots for good, he won't be seen picking up the bat again, he spoke about how he wants to dedicate time to his family eight years down the line.
Kohli, who is currently 30 years old, said that he cricket is a special part of his life but not the most important thing.
"Eight years down the line, priority would be family. Priority would be myself, Anushka and our family by then. Cricket would obviously be a part of my life always but I think family should be priority at all times because nothing is bigger than life. Cricket is a part of life, nothing should be bigger than life," Kohli said on his Mobile Application -- Virat Kohli App.
"I know people take life too seriously and be like...'if you don't take cricket too seriously, then you're not committted enough'. I don't believe in all that. The larger picture always has to be life because whatever happens and may happen, you always come back home.
"So I think the priority will be family, should be family. Cricket will be a very special part of my life, but it's not the most important thing in life is the way I see it. I am blessed to be able to do it right now, it has to end one day. Eight years down the line, I think I will be totally focused on my family," he said.
Earlier, Kohli said during a press conference that he will not play any cricket after he announces his retirement.
"As far as I am concerned, playing more cricket when I am done, I don't think I am in that zone at all, to be honest," Kohli said when asked whether he would play any form of cricket post his retirement.
"I have played enough cricket in the last five years and look I can't comment on even the first thing I'm going to do when I retire because I don't feel like I am going to pick up the bat again; to be honest. I'd be spent," Kohli told the media in the pre-match press conference in Sydney ahead of the first ODI.
"The day I'd finish, I'd be totally spent and that's the reason I am going to stop playing cricket. So, I don't see myself coming back again and again. I think once I'm done, I'd be done and won't be seen around the scene," he added.


The Delhi dasher made his debut for India against Sri Lanka at Dambulla in August 18, 2008 in an ODI. Since then, he has gone on to play 77 Tests, 219 ODIs and 65 T20Is for India and accumulated 19165 runs including 64 hundreds and 87 fifties across all the formats.
Kohli has also played 163 IPL matches for the Royal Challengers Bangalore and smashed 4948 runs and hit four centuries and 34 half-centuries.