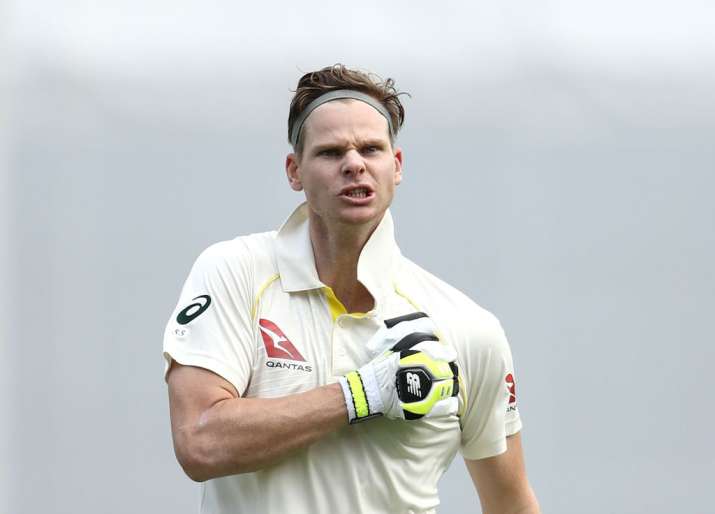 Legendary Australia batsman Steve Waugh on Friday said current skipper Steve Smith's hunger for runs is similar to Indian batting maestro Sachin Tendulkar and Kangaroo great Ricky Ponting. Waugh felt that Smith, who stroked an unbeaten 141 to steer the Kangaroos to a 10-wicket win in the Ashes opener in Brisbane, will rewrite the record books.
"He's almost going to rewrite the history books the way he is playing, 21 centuries in 57 Tests and he didn't do so well in his first 10 or so," said Waugh.
"He's got an insatiable appetite for runs, a bit like (Sachin) Tendulkar and Ponting.
Waugh, who sits third on Australia's list of all-time Test run-scorers with 10,927 runs, termed Smith as "incredible", adding to the chorus of former Australia skippers including Ponting, Allan Border, Greg and Ian Chappell praising the youngster.
"The great players just want to keep scoring runs, they love batting and that's what he does well.
Waugh lauded the skipper and feels that the power-hitter will always find a solution to any fix, just how it was Smith's ton that helped the hosts build up a great innings at The Gabba by projecting a decent score on the board which the visitors failed to chase.
"He concentrates well, overcomes plans well and just when you think you've got him in a weak moment he'll find a way out of it," the legendary batsman added.
Already 1-0 up in the five-match Ashes rubber, Australia are all set to take on England in the historic day-night second Test at the Adelaide Oval from Saturday.