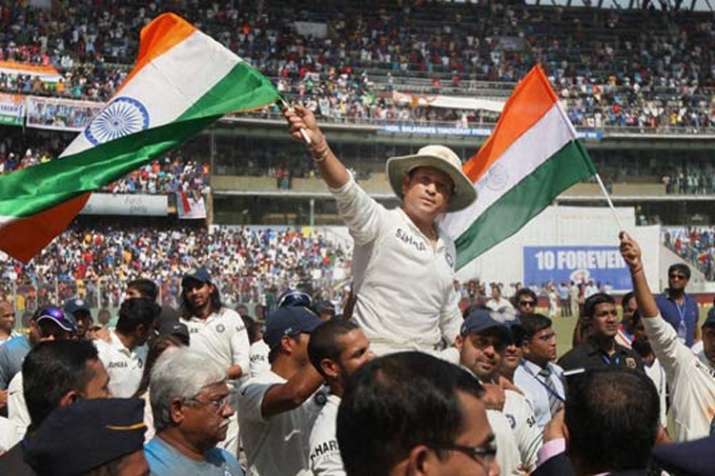 Indian team is all set to host the West Indies in the two Test, five ODIs and three T20 starting from September 4 in Rajkot where they will play the first Test. Regular Indian skipper Virat Kohli is back in the squad after a brief rest in the recently concluded Asia Cup 2018.
India are hot favourites against the Windies who have lost their domination in world cricket from quite few years. Right arm pacer Jason Holder will be leading the Caribbean side in the Test series.
Last time when Windies toured India in 2013 for two match Test series, it became an emotional one for every cricket fan across the globe as it was the last series of 'Greatest Batman of all Time' Sachin Tendulkar. 'Master Blaster' played his last and 200th Test match at his home ground Wankhede Stadium at Mumbai and bid farewell to the game. It was a day when the most beautiful chapter of Indian cricket got closed.
Before the 2013 series, Tendulkar himself announced that it will be his last International series and the whole world went into sadness as he was himself an institution in cricket. India's favourite son retired from the game with tears in his eyes his former teammates and India's Fab Four which also include him with Sourav Ganguly, Rahul Dravid and VVS Laxman on his corner. It was the very first time when Tendulkar's mother came to see his son play live on the ground with his wife Anjali Tendulkar and kids Sara and Arjun.
Whole Indian team was emotional on his last match as Tendulkar was the inspiration of almost every player in the squad. 'Master Blaster' retired with almost every batting record with 100 International Centuries and 34,357 runs in his glorious career.
India thrashed West Indies in that series by 2-0 and bid the perfect farewell to the 'God of the Cricket'. In his last match Tendulkar played a splendid inning of 74 runs and got caught by then Windies skipper Darren Sammy and the loud crowd of Wankhede went numb and thousands of fans cried when he went to the dressing room for last time in his international career.
Tendulkar still remains India's favourite son and will forever be the one.