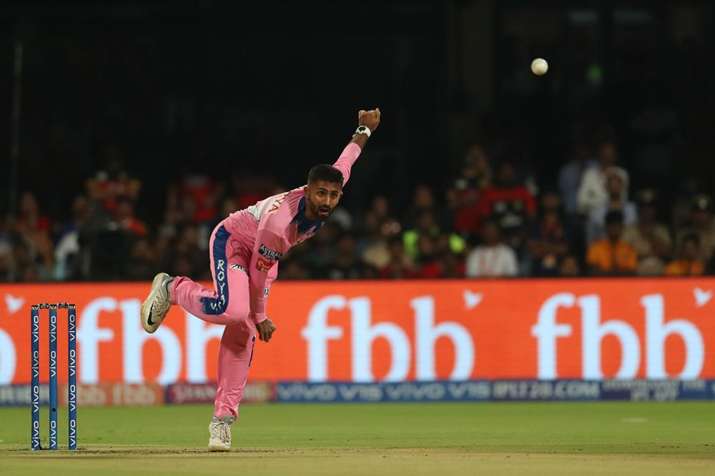 When Rajasthan Royals started their IPL 2019 campaign, all the hoo-hah was about the return of Steve Smith and the potential audition for Jofra Archer for a place in England's 2019 World Cup campaign. But, amidst all that, emerged a quiet Kannadiga, who quietly went about his business and picked up 20 wickets and as their campaign ended, was perhaps the Pink City's biggest 'find'.
This is the story of Shreyas Gopal. A player, who has been the backbone of Karnataka cricket over the last couple of years but when it came to the Indian Premier League, he would quietly be suppressed among the bigger stars and fancier names. But, not anymore. Gopal's 2019 season perhaps was what dreams are made of and come the end of the season, he has taken a massive stride towards it.
20 wickets from 14 games at an economy of 7.22 would make any bowler proud and in the era of wrist-spinners, it will make people sit down and take notice. It has been a dream season for the 25-year-old and why wouldn't it be, when you have the best in the business  to guide you along. 
An inspiration and a confidant, Gopal's chat with Shane Warne seems to have done the trick for the leggie and well set him on his way to emulate a tiny bit of the magician from Victoria.
"We keep in touch with him [Warne] and there are loads of fine-tunings he has told me about so that I can come out as a better person and a better cricketer next year. There are a few things he has told me and I am hoping to work on it and hopefully, I can get anywhere close to what he did and said and be 15 or 20 per cent of the bowler Shane Warne was, I'd be happy at the end of my career," Gopal told indiatvnews.com in an exclusive telephonic chat when asked about Warne's influence.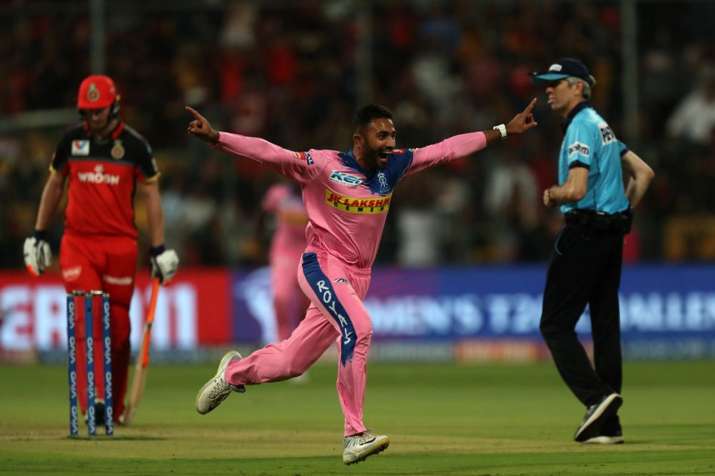 A good IPL season does so much to a cricketer's career. Name, money and fame follow and so does the doors of the Indian cricket team. Complacency creeps in but not this man. Despite the breakthrough season, the Karnataka all-rounder is not ready to rest on his laurels. 
"It was good and you can't expect too much more than how it went. I am pretty happy personally but I still feel that if I had done a little better, we could have crossed the line on most matches because 10 out of those 14 went to the last over.
There is always scope for improvement no matter how well you do or bad you do. There is always something to take forward in terms of something to improve on. Even if I had got many more wickets, there will be scope to improve and fine-tune my game and learn from others in the dressing room and from people you play against. So, that process never stops till the day you hang your boots," Gopal said.
This was Gopal's fifth season in the IPL and he finally arrived. Before the 2019 season, he had 18 wickets to show for himself from 17 games but this season, a consistent run of games and some little tweaks made him Rajasthan's most potent weapon.
"I went a lot with my gut feels this season, like the speeds I wanted to bowl. I had the help of Sairaj Bahutule and the spin unit in our team. Someone like Ish [Sodhi], who has played international cricket. Although he didn't play too many games but he was there giving me inputs."
"So both of them, along with the spin department, we had a plan before each game and looked to execute it to the best of our abilities and execute it to the best of our abilities. It's important to stick to the process."  
So, what next for Gopal? Well nothing. It is all about staying grounded and focusing on the process.
"It is important that I stick with the process and stick to working hard and giving my best in every game I play and not think too far ahead as that's when things get messed up when you are taking too far ahead. It is important to do what you are doing right now and enjoy the moment and stick to the process. What has to happen will happen."