Follow us on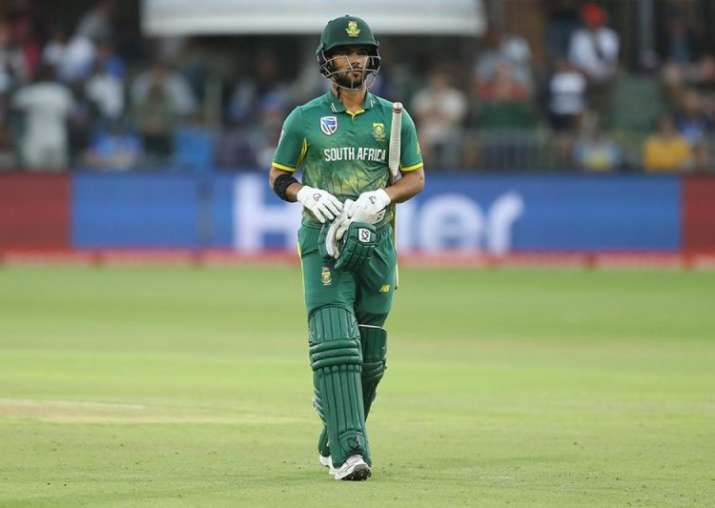 Stand-in T20I skipper JP Duminy said the 1-5 ODI series loss was a reality check for South Africa and the hosts would rely on fresh faces and an "aggressive mindset" in the new format to counter rampaging India in the three-match T20I series.
After being outclassed in one-dayers, South Africa have completely revamped the T20I squad including as many as six new players in the 14-man side which will face India in the T20I series starting with the first game in Johannesburg on Sunday.
"I think the new faces will help. It is something that we spoke about this morning that we will feed off the freshness of new faces around. The format is different. It is a quicker and more aggressive format. And it will naturally bring out the best in us," said Duminy.
"I am excited to be able to lead. I think leadership naturally brings out the best in me and I enjoy the experience of leading people. I am quite excited by it," he added.
Talking about the ODI series loss, Duminy said: "Yes, it has been a dismal one-day series for us where India have outplayed us. That's something that we will have to take on the chin and realize that we are far from a finished article going into the World Cup a year from now.
"I think it's a great reality check for us. It is about each and every player seeing themselves in the mirror and how they can improve, to try and stake a claim for that 15-man squad in a years time," he said.
Duminy cited the example of the rain-shortened Pink ODI and said that the change in format will help South Africa counter India better.
"If I look at Pink Day's shortened game, the platform was set for almost T20 style of play. I think that type of mindset brought out the best in us. So I am quite excited to see how we go about it in terms of this format now," said Duminy.
"Irrespective of who we come up against, I still believe that with new faces around plus guys who have been in the ODI series, it is a squad that can definitely win the series. So the aim is to always compete and win the series, no matter who we come up against.
South Africa will also have to contend with India's in-form top-order, particularly Virat Kohli who is the form of his life, having smashed the 500-run barrier in an ODI bilateral series. Shikhar Dhawan is also looked in good nick, while Rohit Sharma can never be ignored in limited-overs cricket.
Duminy opined early wickets will be the key in countering the Indian top-order.
With an aggressive mindset, he replied, when asked how they would stop Kohli and company.
"The plan is not only to contain them but to try and get them out especially in this format. Your aim is always going to be to try and take wickets. Wickets will reduce the runs on board and with that mindset, we have good plans in place and hopefully it works out for us.
There is a school of thought that the ODI pitches were more conducive to India's strengths as wrist spinners Kuldeep Chahal and Yuzvendra Chahal shared 33 wickets between them across six ODIs.
Duminy said he expected the pitches to be more even this time around but cautioned that it still won't be easy to face the Indian wrist spinners.
"One would think so (that the pitches will be more balanced), but in saying that the type of spinners India have, they will get the purchase out of surfaces no matter what the groundsmen produce. Wrist spinners generally get more turn than what finger spinners produce so you are going to have to see how it pans out. But definitely in this format you will see a more aggressive approach," said Duminy.
"If you look at the T20 cricket around the world, there is naturally a more aggressive approach whether you are facing pace or spin. I think that frees guys up to take the aggressive option, so I don't see it being any different this time around.
South Africa have rested many of their front-line batsmen and bowlers for this T20 series. However, AB de Villiers is the one senior name still available and the Proteas will count on him to produce the goods.
De Villiers returned from a finger injury to play in the second half of the ODI series but in three matches, he only managed 62 runs and Duminy hoped for a better show from the star batsman.
"AB is not a backup player in this squad. He is there to start, and is obviously a key player for us. So we are going to need him to fire on all cylinders," said the skipper.
"I think the standard he sets for himself is high. He prides himself on his performances and he will no doubt be hungry to put in a big performance for the team. So I expect nothing less from him as much as he expects nothing less from himself," he said.