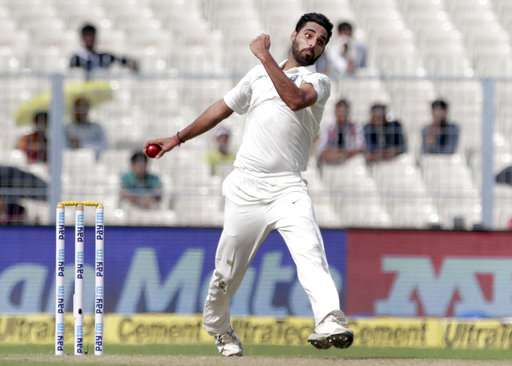 Senior off-spinner Harbhajan Singh believes fast bowler Bhuvneshwar Kumar should have played the second Test against South Africa in Centurion which India lost by a margin of 135 runs. Speaking on the sidelines of the Mushtaq Ali Trophy, the 37-year old off-spinner said: "Bhuvi is a bigger match-winner in today's date compared to Ishant Sharma. Whenever Bhuvi has performed, India have done well. I still believe all is not lost. We can bounce back and make it 2-1 in Johannesburg."
Also, Harbhajan feels India's home series against Sri Lanka served little purpose for Virat Kohli and Co. ahead of the gruelling tour of South Africa.  India have already lost the three-match Test series and are staring at a whitewash against the Proteas.
Questions have been raised about India's preparation for the tour and Harbhajan gave his perspective.
"Look I believe the last Sri Lanka series at home served little purpose. We hardly gained anything out of it. Rather a few players could have gone to South Africa early. If not Dharamsala could have been a great place for preparation," Harbhajan told PTI.
"Its high altitude, cooler weather, seam movement along with bounce would have given them ideal preparation before a tough assignment like South Africa."
Lately, there has been a raging debate about the omission of Ajinkya Rahane from the first two Tests but the 'Turbanator' feels that there is no guarantee that things would have been different had Rahane played.
"I was checking a few stats. Under Virat, Ajinkya's average is less than 40 over 30 Tests. Also last one year he didn't score that many runs.
"What if Ajinkya played and India were down 0-2, then would we have said that please bring Rohit. One needs to understand the captain's point of view also," he opined.
However, he feels that while Rahane omission was a 50-50 call.
"My advice to the team would be to remain positive. There is nothing to lose and everything to gain. So we should go for it," he signed off. 
(With PTI Inputs)