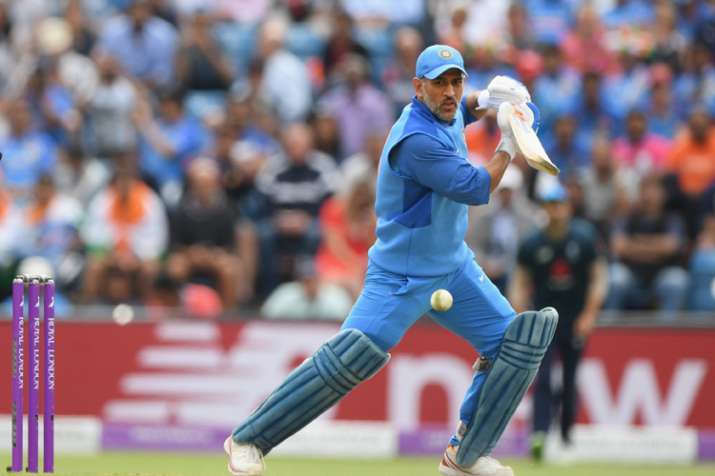 Mahendra Singh Dhoni had a fantastic spell in the 11th edition of the Indian Premier League as he led Chennai Super Kings to win their third trophy. He amassed 455 runs in 16 league matches and his innings had plenty of boundaries. Since then, he has not been able to duplicate his performances for the Indian cricket team.
On the tour of England, Dhoni managed to scores of 37 (2nd ODI) and 42 (3rd ODI) in the two matches he batted. He was booed off the ground as he had a chance to lead India to victory in the 2nd ODI, which India lost by 86 runs.
In the Asia Cup as well, he managed to score a few mediocre knocks.
Dhoni's place in the squad has been questioned umpteen times as he has failed to deliver with the bat. Behind the stumps, Dhoni has been quick and spot on, however, he fails to do so while batting.
The former captain has the backing of many, including one of India's greatest skippers, Sourav Ganguly, and 'Dada' feels that Dhoni needs to get his confidence back.
In an exclusive interview with IndiaTV, Ganguly feels Dhoni needs to start scoring runs and the 2nd ODI at Vishakapatnam can be a turning point for the former captain.
"Virat should make Dhoni play at No.3 spot. He's performed well at Vishakapatnam before against Pakistan and can do it again. Once he starts scoring runs, he will get his confidence back and after that, you can send him at the No.5 position. It's important for Dhoni to get his confidence back. We know what Virat is capable off in one day cricket but the others should get a chance as well."
Discussing India's tremendous form in ODI cricket, captain Virat Kohli and Rohit Sharma have raised levels with their smashing performances. On being asked on whether there is a race between the two explosive batsmen, Ganguly feels as long as their tons lead India to victories, he's happy.
"I'm not interested in who wins the race between Virat and Rohit, I'm happy when India wins. When both of them play at their level best, scoring centuries, the opposition's bowlers seem like they're playing at a club level. In this race, Virat is ahead as he has 36 hundreds and Rohit has 20. The numbers put him ahead but the impact on the team has made a huge difference and many teams have not been able to win One Day matches because of them. Dhawan has also been brilliant as he has 15 tons and he isn't too far behind as well.  If they play well, India plays well."
Virat Kohli needs another 81 runs to become the fastest man to 10,000 runs in this format, surpassing the iconic Sachin Tendulkar. The Master Blaster took 259 innings to get there and Kohli has so far batted 204 times.
"In the 212 ODIs he has played, he's close to the 10K mark and he's only 30 years old. Nobody knows at what number he would finish. Be it One Day or Test cricket. At every point of time, India produces it's best players such as 70-780's had Gavaskar, 90's to 2000's it was Sachin and since 2010 it has been Virat. He's a great player of this generation. He wins matches for India, the biggest plus point for the team."
Talking about competition within the team, Ganguly acknowledges that there is vying on a personal level, but the players should be inspired by others scoring to help them build their game.
"There's no competition amongst players but surely there is an inspiration. Be it Rohit, Shikhar or Ambati, they have the mentality that if he can do it, so can I. I used to open with Sachin and he used to smash away runs. I had a feeling that if I didn't score, people would laugh at me. They would think that who did they send to play along with such a great player. This helps you build your game and raise your personal level."
India will host West Indies in the 2nd ODI at Vishakapatnam and the match will commence from 1.30 PM IST.