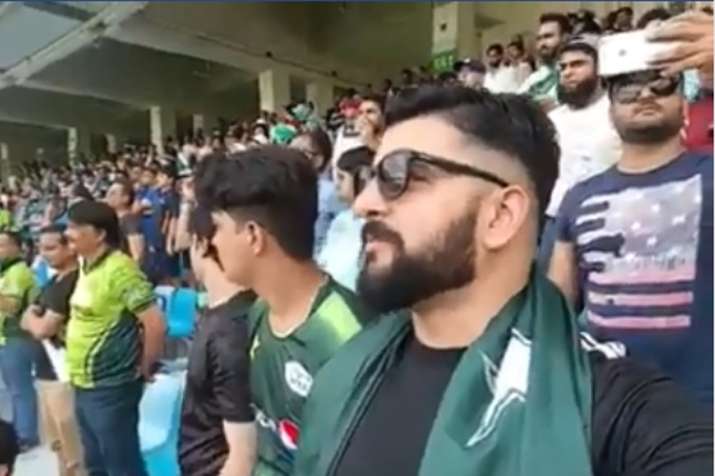 Whenever India and Pakistan meet on a cricket field a number of stories of their fierce rivalries start doing the rounds. But at times there are also events which force us to re-think our attitudes towards our neighbouring nation. One such story is that of Adil Taj - a cricket fan and a businessman born in Pakistan's Abbottabad and currently living in the UAE.
When Taj went to watch India vs Pakistan match in Dubai earlier this week on September 19, a viral video of him singing India's national anthem 'Jan Gan Man.." became an instant hit and is now being quoted by people in favour of more dialogue between the two countries.
After the video went viral, Taj told India Today, "I was humbled by the respect Indians showed when our (Pakistan) anthem was being played so I thought that I should also make a small gesture from my side."
He added, "Our PM Imran Khan has said that if India takes one step, Pakistan will take two. Sidhu's visit to Islamabad was the first step for me. Indians are telling me that their opinion about Pakistanis has changed after watching his video. I feel happy that it has made a positive impact."
"I got goosebumps when I first heard the anthem in a Bollywood movie," he added.
Reflecting on his plans ahead of the Super Four clash between the two countries, Taj said that he is planning to stitch India-Pakistan flag together and wear it during the match.
"I am very excited ahead of the match. I am planning to stitch India-Pakistan flag together and wear it for tomorrow's match. That would be another positive message from my side," he said.
Taj also expressed the desire to have more bilateral series between India and Pakistan so they don't have to wait for major tournaments like Asia Cup and World Cup to see if the two teams are competing or not.
"Sports unite countries. We would again like to have regular series between the two countries. It will play a positive role towards peace, according to me," he concluded. 
Hopefully, the deed will inspire many more to work for peace between the two countries as opposed to calls for more aggression.
(With ANI Inputs)