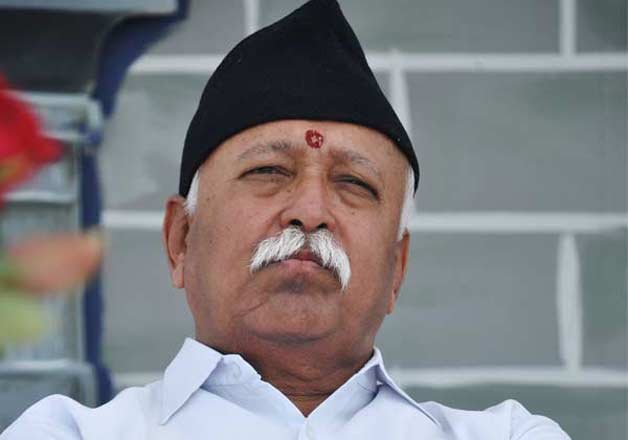 New Delhi: Terming as "unfortunate" the row over International Yoga Day celebrations, RSS mouthpiece 'Organiser' today said the opposition to Yoga is an echo of "fractured mindsets" and lauded Darul Uloom for its whole-hearted support to the event.  
An editorial titled "Streamlining Human Consciousness" in the latest edition of 'Organiser' hoped the "secular brigade" recognises the spiritual significance of Yoga while advocating the introducing of Yoga as a part of curriculum.  
"It is unfortunate that while the whole world is recognising Yoga as India's civilisational contribution to humanity, some people in India are trying to rake up controversies by bringing in religious connotations.
"It is beyond doubt that Yoga is the Indian way of holistic life. That does not mean Yoga is limited to a religion or certain religious practices. Denouncing the celebration on the ground of opposing certain hymns or celebrating it on Sunday only echo our fractured mindset and all the more highlight the need for Yogic life," the editorial said.
It said 'Surya Namaskar' is not a form of worship but well known as a capsuled form of Yoga which anyone can practice in a short span of time.
"If leading a healthy life is a human right then it should be available to all human beings, irrespective of religion," it said.
The 'Organiser' said, a call by the Islamic religious and educational institution from Deoband—Darul Uloom, is significant as it has not only whole-hearted supported the celebration but clearly delinked Yoga from religion.
"Hope other members of secular brigade recognise the spiritual significance of Yoga," it said.  The RSS mouthpiece also invoked Swami Vivekananda and said when humanity is going through worst kind of strife and stress, Yoga should be seen as a way of life, leading to the union of body mind, intellect and soul as envisaged by sages.
"One has to recognise that this approach takes us beyond the debates and discussions over religions and medical pathies.
This is essentially meant for streamlining our consciousness which will ultimately nurture the sense of inherent unity and equanimity amongst all beings. Thus, Yogic way of life should be seen as precondition for individual as well as social health," the mouthpiece said.