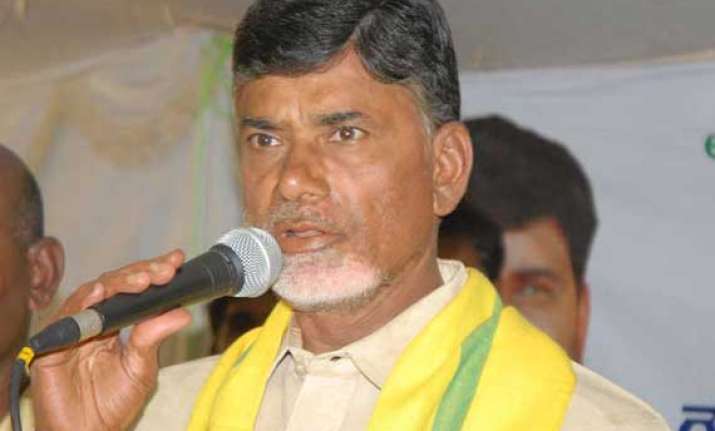 Tirupati: The famous temple city of Tirupati is being decked up for the June 4 meeting of TDP MLAs, where N Chandrababu Naidu will be elected as the legislature party leader.
Party sources told PTI here today that Naidu, an ardent devotee of Lord Venkateswara, had expressed his desire to be elected as legislature party leader in the campus of Sri Venkateswara University in the sacred city on Wednesday.
He will be sworn in as the first Chief Minister of residuary state of Andhra Pradesh following the bifurcation at the massive open fields between Guntur and Vijayawada close to Acharya Nagarjuna Varsity at 7.21 PM on June 8.
Elaborate arrangements are being made for the TDP legislature party meeting. After his election as TDLP leader late in the evening on Wednesday, Naidu would proceed to the hills for a night halt and offer worship to Lord Venkateswara at Tirumala on June 5, the sources said.