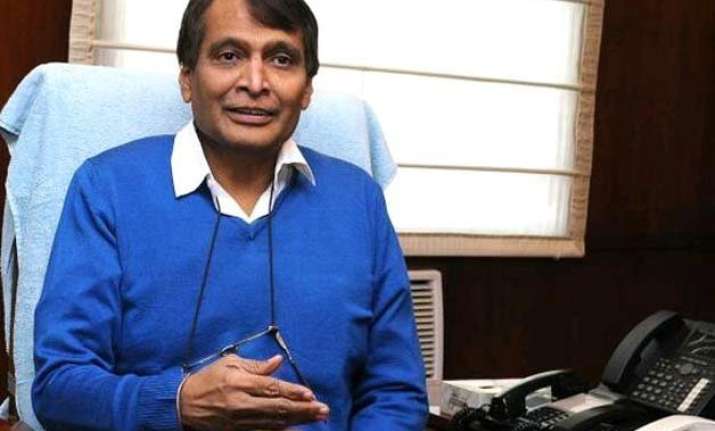 Hyderabad:  Railway Minister Suresh Prabhu today mooted the idea of foreign pension funds being invested in initiatives to raise financial resources for the Railways.  "Financial investment is also necessary.
That's why we talked about not our pension funds. We are talking about foreign pension funds which would be invested in Indian Railways as a loan," he said at the 15th national seminar on 'PPP and FDI in Indian Railways' organised by the Centre for Transportation Research and Management (CTRAM) here. Apparently seeking to allay the apprehensions expressed in some quarters, he firmly said that Railways will never be privatised.
"There are people who think that Railways is going to be privatised... I want to tell again that Railways is never going to be privatised. Railways will continue to be owned by the Government of India," he said.
Highlighting that Indian Railways faced challenges on various counts, he said infusing investments and improving technologies and processes are the need of the hour.  There are many institutions in the world which have lot of money and would like to make investments without seeking ownership, the minister said.  
"They don't want ownership at all. They want financial returns. It's like a loan given from multilateral agency or others. So, that loan can be put into Railways to create infrastructure," he said.
Prabhu said the government would try to improve things from within the system (Indian Railways) itself.  "So, first and foremost thing is that the Railways needs investments from all possible quarters. As I said, we will go back again. We will try to do as much as much as possible from Railways itself," Prabhu said.  The railway men, with a positive attitude, should help in the cause of making the rail network expand and railways grow, he said.
"Find out resources from whatever sources possible, within the country and outside the country. Put in a way that (it) helps railways to grow," he said.