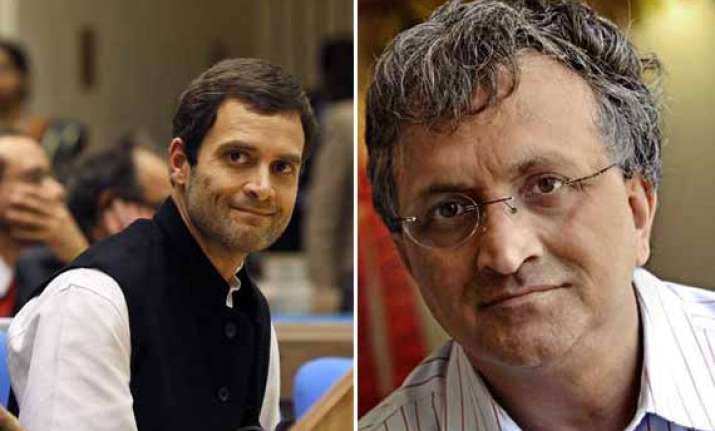 New Delhi: Noted historian Ramachandra Guha has said that the Nehru-Gandhi dynasty is clearly on its last legs and the charisma of the family is fading.
In an interview, Guha said, Rahul Gandhi lacks ideas as well as energy and fewer and fewer voters remember Indira Gandhi or even Rajiv Gandhi. The dynasty  may last in the Congress for the next five to ten years, he added.
"If the Congress does very badly in the next elections, then it will be hard for the family to assert its leadership in the manner it has been accustomed to in the past", said Guha.
Asked whether his fantasy of a BJP without the RSS and a Congress without the Gandhis would ever come true, Guha replied: "Not immediately, but there are some slight signs and indications that my fantasy is perhaps a few small steps closer to being realized."