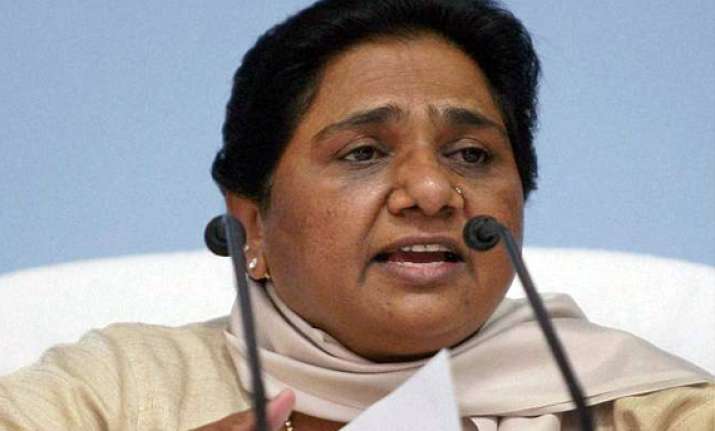 New Delhi, Dec 18: BSP chief Mayawati Monday sought to take credit for passage of bill providing SC/ST quota in promotions in government jobs in the Rajya Sabha, saying it has achieved after a "hard fight".
"If we had not fought hard for it, then perhaps we could not have achieved what we got today. We are feeling good today and our supporters also must be feeling so. I want to thank both the Government and the Opposition on behalf of my party," she told reporters here.
Talking to reporters outside the Parliament House complex, she expressed hope that the Bill would be approved by the Lok Sabha also.
"I want to request all the parties including the UPA and its allies, the BJP and all the NDA allies to get this bill cleared in the Lok Sabha also," she said.  
The Bill, which was being opposed by the Samajwadi Party, and over which the House was adjourned frequently, could be moved for discussion only after Mayawati strongly put across her demands before the Chairman last week.  
Mayawati also attacked the Samajwadi Party for suggesting that quota was benefitting only a few SC/ST castes saying there were a large number of backward castes in UP but "only the Yadavs were benefitting".