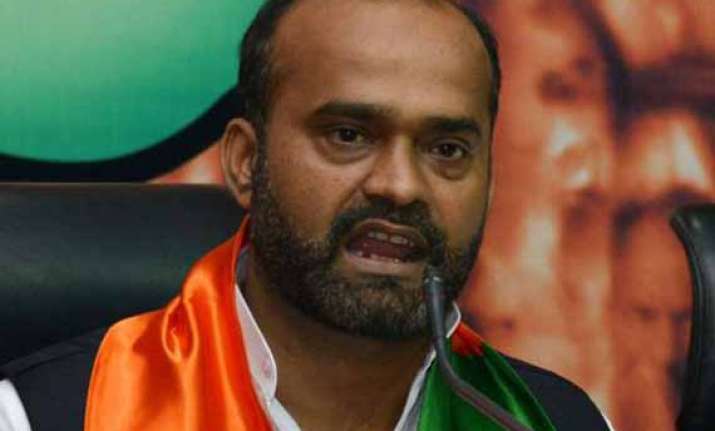 Chandigarh: Gujarat Chief Minister and BJP's prime ministerial candidate Narendra Modi today blasted Congress for giving ticket to former union Railway Minister Pawan Bansal.
Addressing an election meeting in Chandigarh, Modi said that by giving tickets to those involved in Adarash scam and Railway scam, Congress is trying to hoodwink people of this country.
"We have been made to believe that there is no freedom from corruption. I want to ask Congress why was Bansal ji removed from Ministry? And then why did you make him a candidate? Are you trying to hoodwink people? Those responsible for Adarsh scam have been given Congress ticket. Those responsible for Rail scam have been given ticket," said Modi.
"Corruption is a part of Congress. Congress Mukta India is the stepping stone for a corruption free India," added Modi.
Accusing Congress of following a single point agenda of stopping Modi at any cost, Modi said, "Congress says- let anything happen but Modi should not come. Why are they scared? Even by mistake don't let the winds of corruption blow else nation will be ruined."
Here we are giving you live updates of this rally: