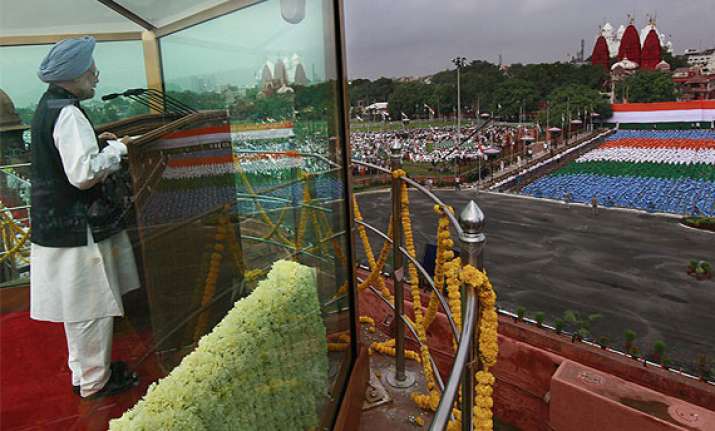 New Delhi: There is no place for narrow and sectarian ideologies in a modern, progressive and secular country like India, Prime Minister Manmohan Singh said Thursday.
"Such ideologies divide our society and weaken our democracy," he said in his Independence Day speech from the Red Fort. "We should prevent them from growing.
"We need to strengthen those traditions of our country which teach us to promote tolerance and respect for thought processes different from ours.
"I would appeal to all political parties, all sections of our society and the public at large to work in this direction."
Speaking earlier, the prime minister said that despite some "worrisome communal incidents" in 2012 and 2013, the last nine years of UPA rule had proved good for communal harmony in India.
He said there was also a fall in terrorist and Maoist violence in the country. "However the area of national security calls for constant vigil."
The prime minister admitted that the government had not been successful in preventing Maoist attacks "that happen from time to time".