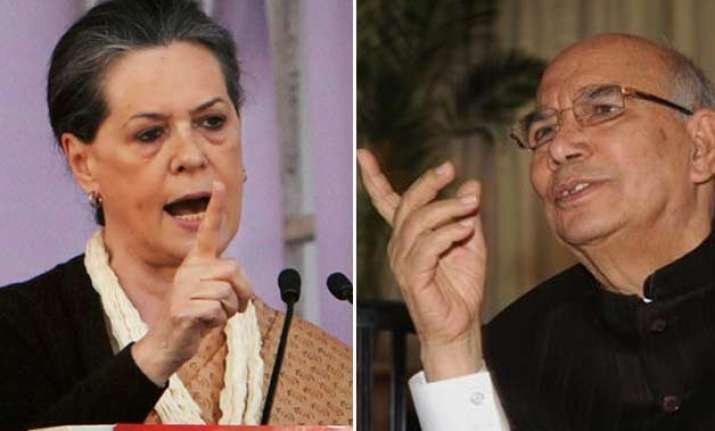 New Delhi: Senior Congress leader and former union Law Minister Hansraj Bhardwaj today said that Congress will not rise again and that the party itself is responsible for its worsening condition. He called party president Sonia Gandhi 'bechari' (helpless) and said that she can't be blamed for the party's current situation.
"People are not ready to listen any more. Congress won't rise again. Congress is responsible," Bhardwaj told news agency ANI.
He said that the party president Sonia Gandhi is not responsible for this. "Aur main us bechari (Sonia Gandhi) ko koi dosh nahin deta (And I don't blame that helpless lady)," he said.
Former Governor of Karnataka added that party needs to put hard work for revival and bringing Priyanka Gandhi in could change things. "Not bringing Priyanka Gandhi into politics is another reason why people are not happy," he said.
Bhardwaj, who also served as governor of Kerala for a short while, blamed a few of the new leaders for current situation.
"The new forces are very strong. There are three to four leaders, they only decide what is right and what is wrong," Bhardwaj said.
He added that sidelining the senior leaders has affected the party adversely. "And Congress took the senior experienced leaders by the ear and took them out," he was quoted as saying.
While reacting to Bhardwaj's comment, senior leader and former Minitser of External Affairs Salman Khurshid said, "He is an old man. If he says something we listen to it. We understand his concern."
Bhardwaj's swipe at the party is not expected to go down well within the party.